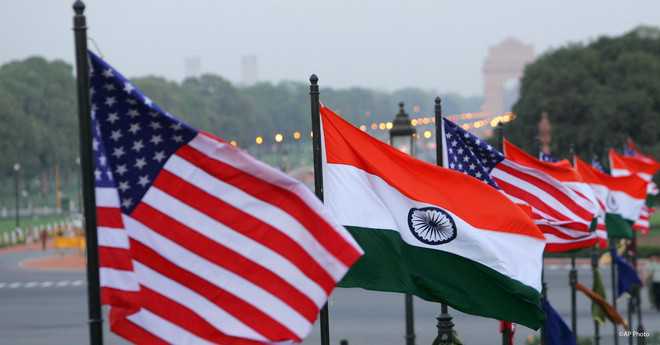 Note4students
Mains Paper 2: IR | Bilateral, regional and global groupings and agreements involving India and/or affecting India's interests
From UPSC perspective, the following things are important:
Prelims level: 2+2 Dialogue
Mains level:  India-US defence relations and its impact on India's traditional partners.
---
News
First 2+2 Dialogue
The first U.S.-India 2+2 dialogues next week in New Delhi will discuss regional and strategic issues of Asia.
S. Secretary of State Mike Pompeo and Secretary of Defense James Mattis will be travelling to India for the dialogue, which has been postponed twice.
Ties with Russia at stake
US is mindful of India's legacy ties with Russia, but does not appreciate its continuing defence cooperation with it.
It is not sure of granting a waiver to India from sanctions if it went ahead with the planned purchase of S-400 missile defence system from Russia.
However the dialogue is meant to enhance defence requirements and alternatives for India
Focussed at countering China
S. administration is expecting concrete outcomes such as concluding an enabling agreement on communication and expanding the scope of military exercises.
It aims at operationalising India-U.S. partnership in Asia under the agenda.
S. reiterated that its Asia Pacific policy is an inclusive strategy.
Considering the OBOR and militarisation of the South China Sea, US emphasizes to have an alternative for economic and strategic partnership with agenda under the agenda.