Note4Students
From UPSC perspective, the following things are important :
Prelims level : Arrokoth and other Kupier Belt objects
Mains level : New Horizons mission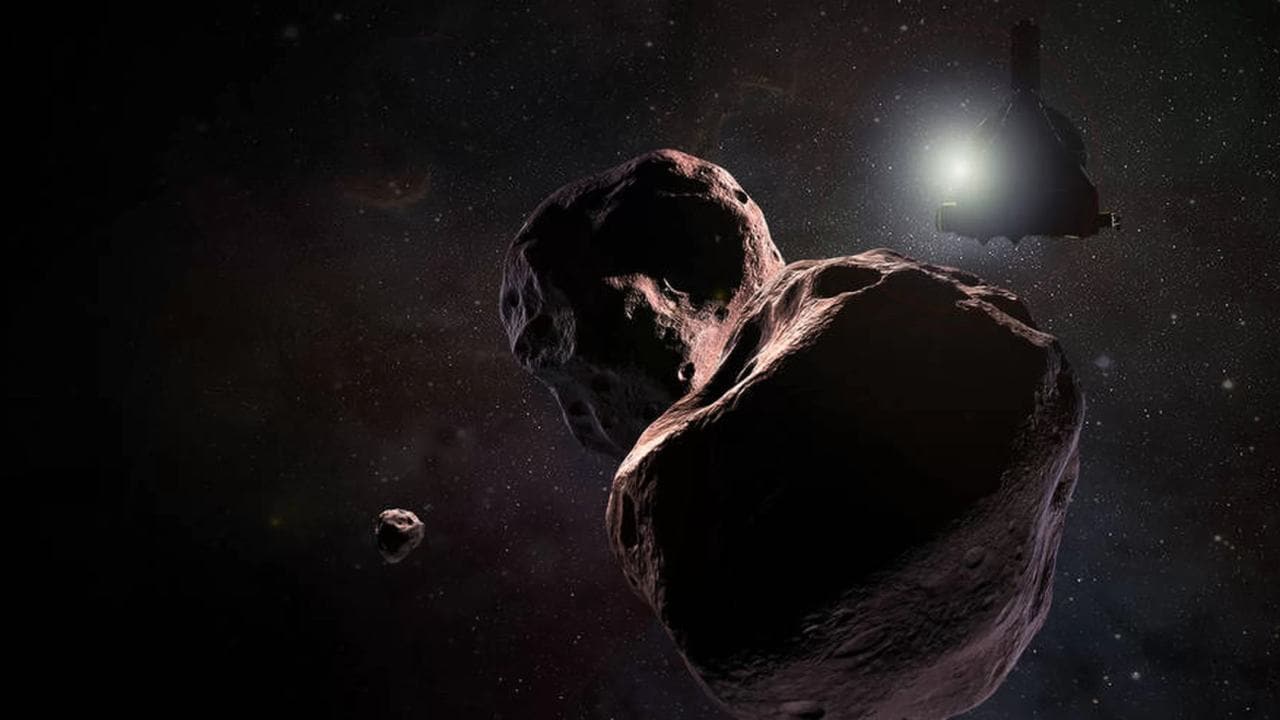 ---
The most distant space object ever seen up close has been recently named as 'Arrokoth'.
(Note: It was earlier nicknamed as Ultima Thule)
Arrokoth
The International Astronomical Union and Minor Planets Center, the global body for naming Kuiper Belt objects have given this name.
It was discovered in 2014 with the Hubble Space Telescope, which is operated by the Space Telescope Science Institute in Baltimore.
Nasa's New Horizons spacecraft flew by the snowman figured ice mass in December 2018, some 1.6 billion kilometres beyond Pluto.
The New Horizons team of NASA proposed the name to the International Astronomical Union and Minor Planets Center.
For the New Horizons team it took some months to finalise this name. In the language of the Powhatan tribe, Arrokoth means "sky".
The team got the approval from the elders of the Powhatan tribe to assign it to their new found "baby".
About New Horizons mission
NASA launched the New Horizons mission in January 2006.
After crossing by Pluto in 2015, in 2019 it flew by Arrokoth. This remains the "farthest flyby ever conducted."
---
Back2Basics
Kuiper Belt
The Kuiper Belt is a disk-shaped region found in the outer solar system, past the orbit of Neptune.
It is known as the third zone of the solar system, after the zone hosting the gas planets in our solar system.
It contains hundreds of millions of small icy bodies that are thought to be left over material from the formation of the outer planets.
At least three dwarf planets are located in the Kuiper belt: Pluto, Haumea and Makemake.
Also, some of the solar system's moons are thought to have originated there, such as Neptune's Triton and Saturn's Phoebe.