Note4Students
From UPSC perspective, the following things are important :
Prelims level : Chaukhandi Stupa and its significance
Mains level : Ancient Buddhist architecture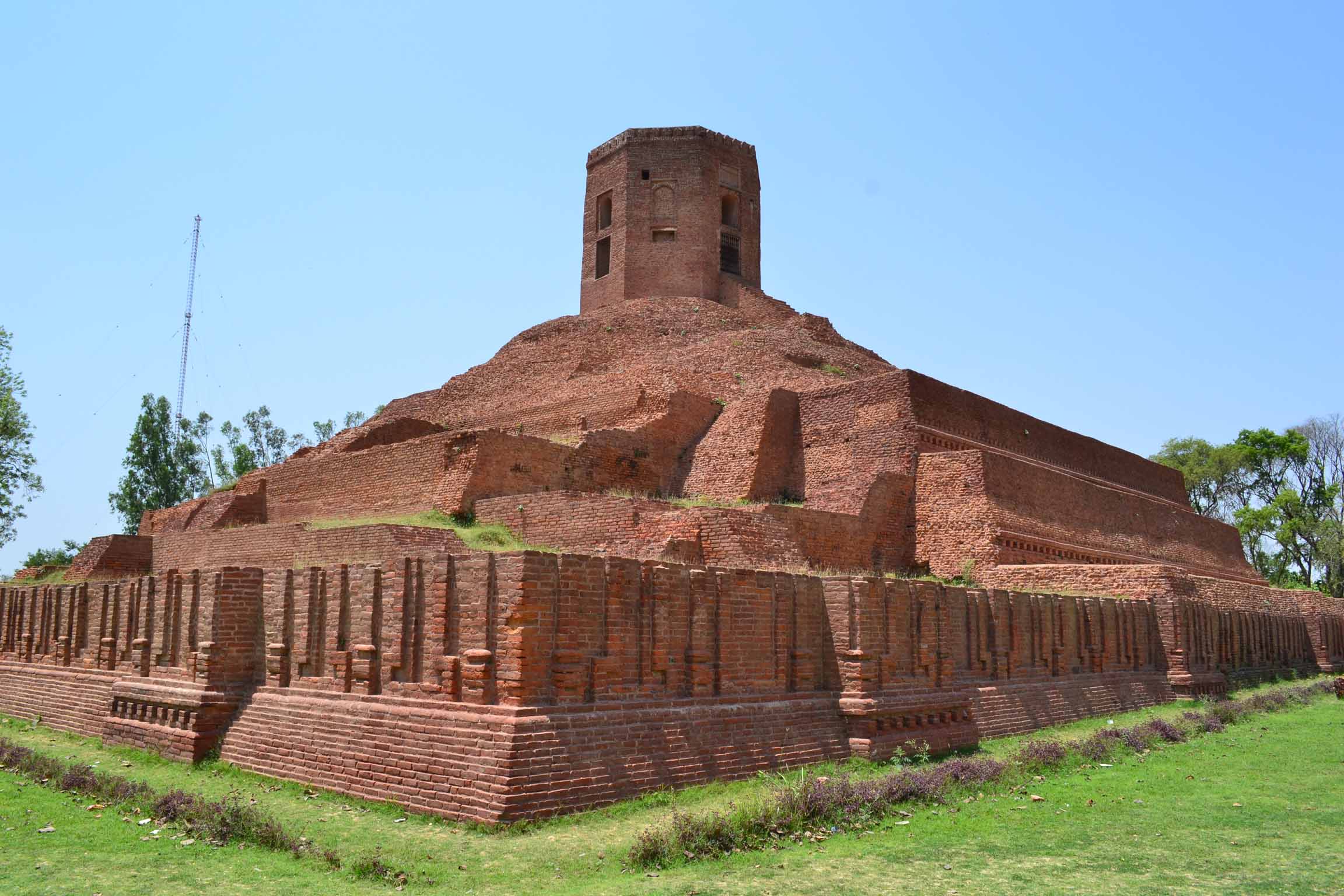 ---
An ancient Buddhist site in UP's Sarnath known as Chaukhandi Stupa has been declared to be "of national importance" by the Archaeological Survey of India (ASI).
Chaukhandi Stupa
Chaukhandi Stupa was built to mark the place where Buddha met his first disciples Panchavargiya Bhikshus (Buddha's five companions) who had previously deserted him at Rajgir, as he traveled from Bodhgaya to Sarnath.
The stupa got its name Chaukhandi' because of its four armed plan.
It is a lofty mound of brick whose square edifice is surrounded by an octagonal tower.
The stupa is an ancient Buddhist site which evolved from burial mounds and served as a shrine for a relic of Buddha.
Construction
It appears to be in ruins and was originally constructed in 5th Century AD.
It also finds mention in account of Hiuen Tsang, celebrated Chinese traveler of 7th century AD.
The Chaukhandi Stupa is said to be originally a terraced temple during the Gupta period (4th to 6th century).
Govardhan, the son of Todarmal altered and modified the Chaukhandi Stupa to its present shape.
He built an octagonal tower to commemorate the visit of Humayun, the great Mughal ruler.
Architecture
The current structure of the stupa is a high earthen mound covered with brickwork, to which stands atop a terraced rectangular plinth and it is capped by an octagonal Mughal tower.
Some images of Buddha, such as the image of Buddha in Dharmachakra Pravartana Mudra and other statues found during excavations at this Stupa are believed to be rare artifacts and classic examples of art from Gupta period.
About ASI
The ASI is an Indian government agency attached to the Ministry of Culture.
It is responsible for archaeological research and the conservation and preservation of cultural monuments in the country.
It was founded in 1861 by Alexander Cunningham who also became its first Director-General.