Note4Students
From UPSC perspective, the following things are important :
Prelims level : Mohalla Clinics
Mains level : Healthcare models in India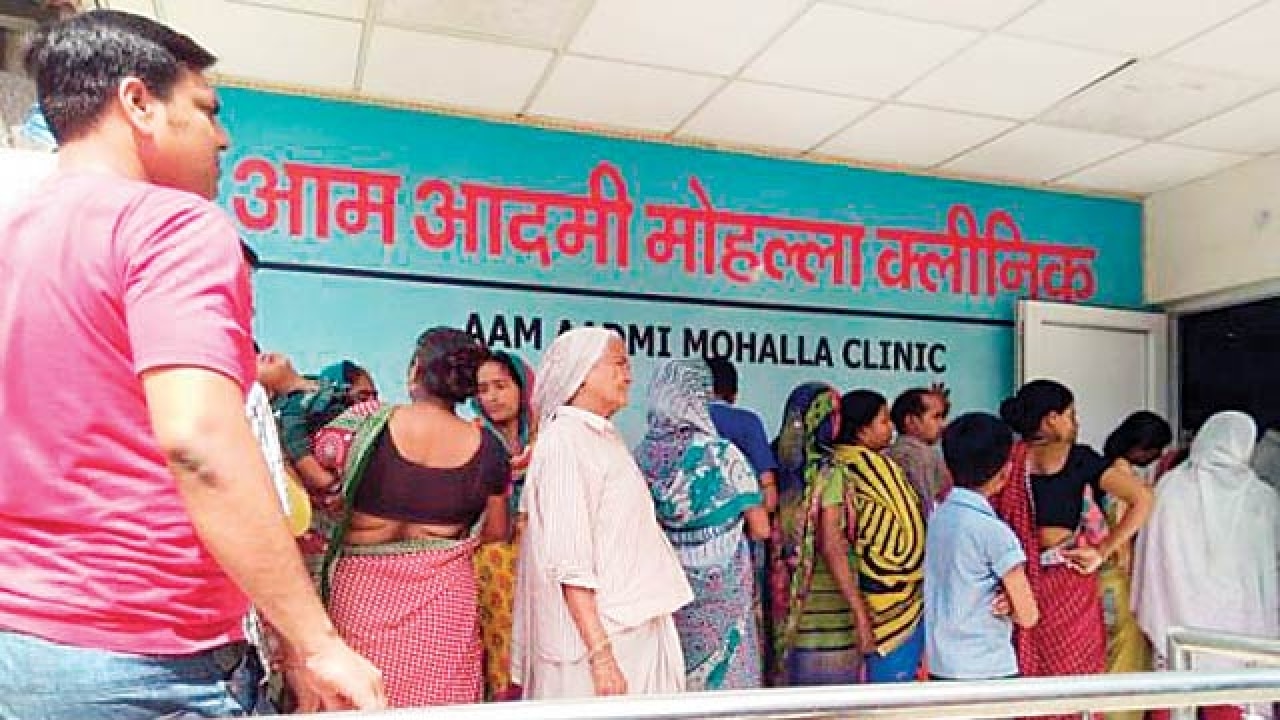 ---
Started in 2015, Delhi's Mohalla clinic initiative is set to be extended to several states, with Telangana, Karnataka, Jharkhand and J&K expressing interest in adopting the flagship project.
Sticking to the 'Mohalla clinic' name, state authorities are going to provide free treatment and diagnostic services at the centres.
Mohalla Clinics
They are primary health centres in the state of New Delhi, that offer a basic package of essential health services including medicines, diagnostics, and consultation free of cost.
Mohalla in Hindi means neighborhood or community.
These clinics serve as the first point of contact for the population, offer timely services, and reduce the load of referrals to secondary and tertiary health facilities in the state.
Health coverage
Every such clinic has a doctor, a technician for uploading patients' Aadhaar card details and a lab assistant for collecting blood samples and disbursing medicines.
The clinics run from 8 am to 2 pm and doctors are paid on the basis of the number of patients they treat — each doctor gets Rs 30 per patient per day.
Around 100-200 patients visit these clinics on a daily basis. Each clinic is ideally supposed to cater to a 5-km radius with a population of 10,000-15,000.
New Delhi is soon going to add antenatal tests and immunisation at all these clinics. Our model is incentive-based in which remuneration is given to doctors on a per-patient basis.
An innovation for people
Delhi's concept of providing free-of-cost diagnosis and medical services is encouraging patients to visit these clinics.
Last year, former secretary-general of the UN, Ban Ki-Moon, in his visit to mohalla clinics and polyclinics in the capital, had praised the systematic way in which primary healthcare services were provided to the poor.
The model is economically sound and offers basic services with no waiting period.
The Mohalla clinic is not just providing treatment but also redefining the doctor-patient relationship.