Note4Students
From UPSC perspective, the following things are important :
Prelims level :  Domkhar Rock Art Sanctuary
Mains level : Pre-historic rock art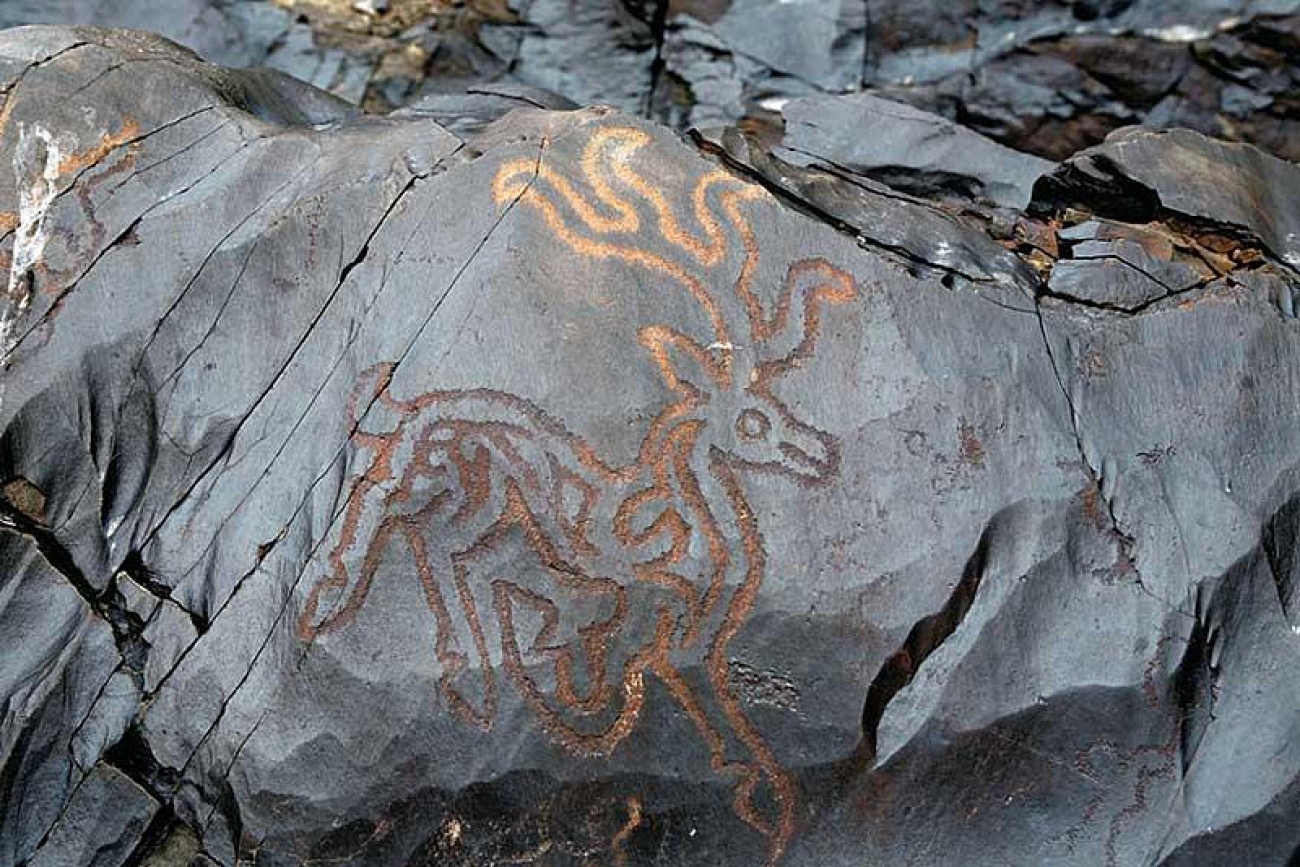 Domkhar Rock Art Sanctuary
The sanctuary is located at Domkhar village in Leh, next to the banks of Indus River. It has 500-odd petroglyphs.
These are numerous rocks carved figures, thought to date back between 2000 and 4000 years.
There are some dark and polished boulders that bear on their gleaming surface prehistoric carvings of men and beasts.
There are also rock carvings scattered along the 35 km stretch between Domkhar and Khalste village, but many have been damaged by human activity, especially road construction work, they tell me.
It consists of drawings of animals with horns, perhaps mountain goats; there's one with a scorpion in the midst of a crowd of people; another shows a hunting scene.
Widely scattered
The archaic scripts on these rocks have been discovered to be similar to those found among the nomadic tribes of the steppe region of Central Asia who lived 2,000 years ago.
No one has been able to put an exact date to the carvings, but they are believed to be over two millennia old. They also shed some light on the pattern of human movement during that era.
Such petroglyphs are found scattered widely across Ladakh: some noteworthy places outside Domkhar are Tangtse, Khaltse, Kharu and Biama.