Note4Students
From UPSC perspective, the following things are important :
Prelims level : Ultima Thule
Mains level : Significance of the Mission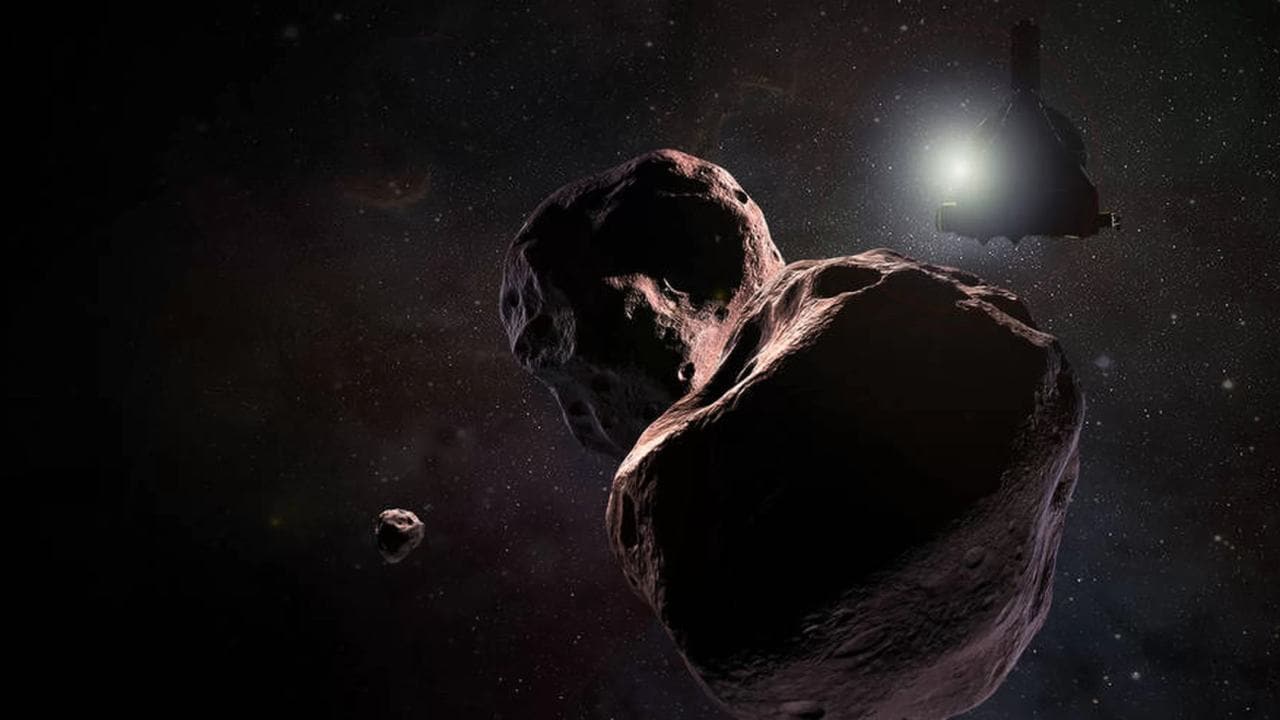 ---
NASA has found evidence for a unique mixture of methanol, water ice, and organic molecules on Ultima Thule's surface — the farthest world ever explored by mankind.
Ultima Thule
Ultima Thule is a contact binary, with two distinctly differently shaped lobes.
At about 36 kilometres long, it consists of a large, strangely flat lobe — nicknamed "Ultima" — connected to a smaller, somewhat rounder lobe — dubbed "Thule" — at a juncture.
Officially named (486958) 2014 MU69, it earned the nickname Ultima Thule following a public contest in 2018.
It is located in the Kuiper Belt, a disc in the outer Solar System (beyond Neptune) that consists of small bodies including Pluto.
2014 MU69 was discovered in June 2014 by astronomers using the Hubble Space Telescope but is so distant that many of its characteristics remain to be understood.
About the mission
New Horizons, a space probe that was launched in 2006, became the first mission to visit Pluto in 2015.
Travelling farther into the Kuiper Belt, the nuclear-powered space probe has come within 3,500 km of Ultima Thule.
Images taken revealed that the object may have a shape similar to a bowling pin, or a "snowman", or a peanut spinning end over end, or could be two objects orbiting each other.
Flyby data showed that Ultima Thule is spinning like a propeller with the axis pointing approximately toward New Horizons.
NASA released a composite of two images taken by New Horizons' high-resolution Long-Range Reconnaissance Imager.