The Ministry of Personnel has launched the Good Governance Index (GGI).
Good Governance Index (GGI)
The GGI is a uniform tool that will help in assessing the status of governance and the impact of interventions undertaken by governments across all states and UTs.
What is Good governance?
It can be referred as an effective and efficient process of decision making and the process by which decisions are implemented (or not implemented) keeping the amelioration of citizens as the topmost priority.
Resource allocation, creation of formal establishments, setting up rules and regulations etc., are part of achieving this goal.
Performance of states
On the index, Tamil Nadu has got the highest score (5.62), followed by Maharashtra, Karnataka, and Chhattisgarh (5.4, 5.1, and 5.05) respectively.
Among the Northeastern and hill states, Himachal Pradesh is at the top with a score of 5.22, followed by Uttarakhand, Tripura, and Mizoram at 4.87, 4.5, and 4.41 respectively.
In the list of environment rankings, West Bengal is on top, followed by Kerala, Tamil Nadu, and Bihar.
In economic governance ranking, Karnataka leads, followed by Maharashtra, Telangana, Gujarat, and Tamil Nadu.
Sectorwise performance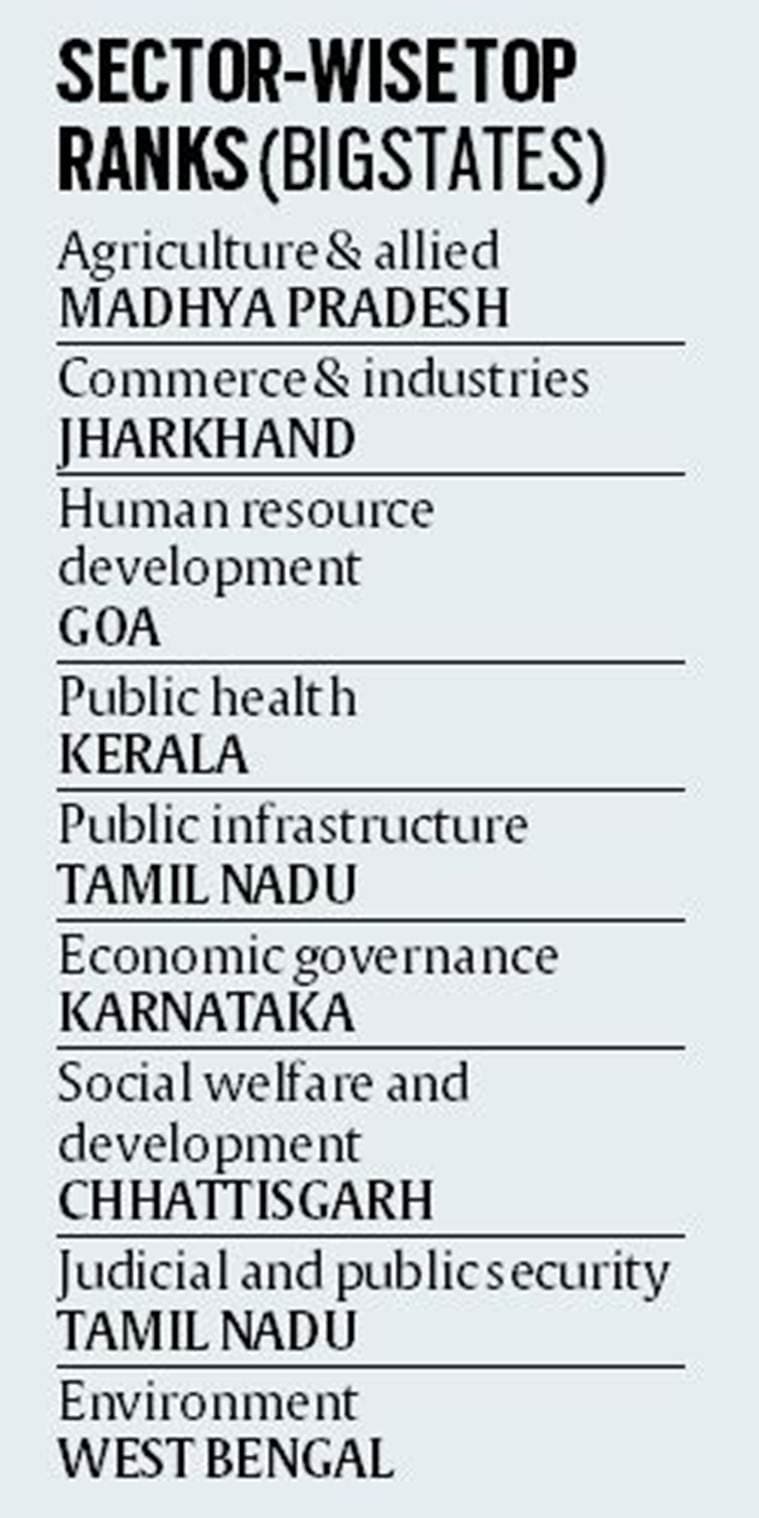 ---
Back2Basics