Note4Students
From UPSC perspective, the following things are important :
Prelims level : Not Much
Mains level : Aadhaar and associated issues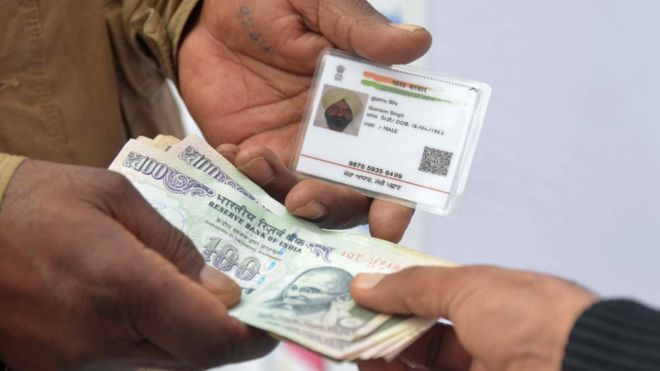 In a recent ruling in Jamaica, its top court stroked down National Identification and Registration Act, which would have allowed collection of biometric information from all citizens to be centrally stored.
The apex court of Jamaica relied heavily on Indian SC Justice D Y Chandrachud's dissenting judgment on the Aadhaar Act last year.
India comes to scene
Aadhar data thefts are very well versed in news these days, invoking the dissents for Aadhar.
Justice Chandrachud had expressed the sole dissenting opinion in a 4:1 verdict that had upheld the Aadhaar Act.
Dissenting opinion matters
The court referred to Justice Chandrachud's (JC) observation that when biometric systems are adopted in the absence of strong legal frameworks can pose "grave threats to privacy and personal security.
Their application can be broadened to facilitate discrimination, profiling and mass surveillance.
He also referred to JC's observations about recent trends indicating reluctance of developed countries to deploy biometric technology including scrapping of the National Id Register and ID cards in the UK.
Justice Chandrachud demonstrated a greater sensitivity to the issues of privacy and freedom that is not as evident in the judgments of the majority.
He had a clear-eyed view of the dangers of a state or anyone having control over one's personal information and generally.
Why Indian case is relevant globally?
Justice Chandrachud's observation that absence of an independent regulatory framework renders the Act largely ineffective while dealing with data violations.
A fair data protection regime requires establishment of an independent authority to deal with the contraventions of the data protection framework as well as to proactively supervise its compliance.
There is a dire need for a strong independent and autonomous body which has the power to examine the operations of the Authority and report to an institution that is independent of the Authority.
Consent at Peril
Justice Chandrachud had observed that the "proportionality test failed because the Aadhar Act allowed private entities to use Aadhaar numbers.
It would lead to commercial exploitation of the personal data and profiling without consent.
Profiling can be used to predict market behaviour and preferences and even influence the choice for political office.
These are contrary to privacy protection norms. Susceptibility to communal exploitation renders the relevant provisions arbitrary.
The failure to define 'services and benefits' also were unreasonable and disproportionate.
Way Forward: One right cannot be taken away at the behest of another
The state failed to demonstrate that the targeted delivery of subsidies entails a necessary sacrifice of the right to individual autonomy, data protection and dignity.
The technology deployed in the Aadhaar scheme reduces different constitutional identities into a single identity of a 12-digit number.
This infringes the right of an individual to identify her or himself through a chosen means.
Aadhaar is about identification and is an instrument which facilitates a proof of identity. It must not be allowed to obliterate constitutional identity.