Note4Students
From UPSC perspective, the following things are important :
Prelims level : OCI, PIO
Mains level : Indian diaspora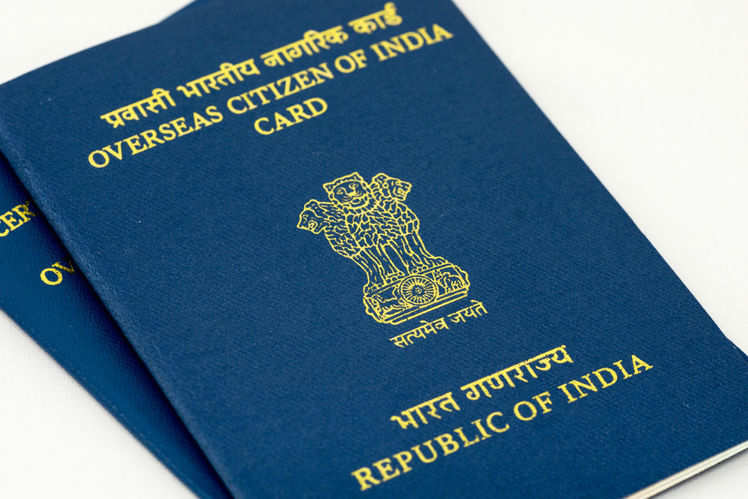 Over the past few months, many OCI cardholders have faced similar issues and have had to cancel their trips to India.  After receiving a flood of complaints the Ministry of External Affairs had announced a relaxation in the rules earlier this month.
Why in news?
As per the MEA rules, an OCI card needs to be re-issued every time a passport is renewed by cardholders below the age of 20 years and those who have completed the age of 50 years.
Cardholders between 21 and 50 years of age who acquire a new passport do not need to get their OCI card re-issued.
The guidelines have been in force since 2005, as per the MEA.
In the past several months, many OCI holders complained of being subjected to harassment by immigration authorities as well as airline officials over the rule, which had not been enforced so far.
Who is an OCI?
An OCI, is a category introduced by the government in 2005.
Persons of Indian Origin (PIOs) of certain categories as specified in the Citizenship Act, 1955 are eligible for being OCI cardholders.
Some of the benefits for PIO and OCI cardholders were different until 2015, when the government merged these two categories.
The MHA defines an OCI as a person who was a citizen of India on or after January 26, 1950; or was eligible to become a citizen of India on that date; or who is a child or grandchild of such a person, among other eligibility criteria.
According to Section 7A of the OCI card rules, an applicant is not eligible for the OCI card if he, his parents or grandparents have ever been a citizen of Pakistan or Bangladesh.
Privileges to an OCI
OCI cardholders can enter India multiple times, get a multipurpose lifelong visa to visit India, and are exempt from registering with Foreigners Regional Registration Office (FRRO) no matter how long their stay.
If an individual is registered as an OCI for a period of five years, he/she are eligible to apply for Indian citizenship.
At all Indian international airports, OCI cardholders are provided with special immigration counters.
OCI cardholders can open special bank accounts in India, they can buy non-farm property and exercise ownership rights and can also apply for a driver's license and PAN card.
However, OCI cardholders do not get voting rights, cannot hold a government job and purchase agricultural or farm land.
They cannot run for public office either, nor can they travel to restricted areas without government permission.
MEA relaxation
Subsequently MEA has allowed OCI cardholders, either below 20 years or above 50 years of age and who had renewed their passports, to continue their travel to India till June 30, subject to them carrying both the old and new passports along with the OCI card.
After June 30, they will have to get new OCI cards.
Previously, OCI holders also had to get a 'U' visa sticker on their passports, but the MEA later dispensed with the requirement.
According to the website of the Bureau of Immigration, OCI cardholders are now given immigration clearance on the strength of their valid foreign passport and OCI card.