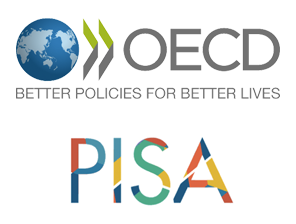 Note4students
Mains Paper 2: Governance | Issues relating to development & management of Social Sector/Services relating to Health, Education, Human Resources
From UPSC perspective, the following things are important:
Prelims level: PISA, OCED
Mains level: Competency of Indian Education System in the World.
---
News
PISA
PISA introduced in the year 2000 by the Organisation for Economic Cooperation Development (OECD) tests the learning levels of 15-year-olds in reading, mathematics and science.
The test is carried out every three years.
India stayed away from PISA in 2012 and 2015 on account of its dismal performance in 2009, when it was placed 72nd among the 74 participating countries.
Having not participated in the Programme for International Student Assessment (PISA) since 2012, India has now decided to end its boycott of the examination.
The ministry will dispatch a team of officers to Paris this year to negotiate India's terms of participation in 2021 with OECD.
Why did India boycott PISA?
The decision to boycott PISA was taken by the UPA government, which had blamed "out of context" questions for the poor show in 2009.
The country, subsequently, chose to not participate in the 2012 and 2015 cycle.
As on date, there are 80 countries participating in PISA, including China and Vietnam.
Why Chandigarh?
Chandigarh was selected for three reasons. Foremost is its compact area.
Second, govt. wanted to keep number of languages (in which the test has to be administered) to a minimum. As Chandigarh schools students are taught in Hindi and English.
Third, Chandigarh has a record of performing well in learning assessments.
In addition to schools in Chandigarh, the HRD Ministry is keen that all Kendriya Vidyalayas (KVs) and Navodaya Vidyalayas (NVs), funded and run by the Centre, also take the test.
Assessment through PISA
PISA is a competency-based test.
The PISA assessments were started in 2000, but India made its debut in the "extended cycle" of the test for 2009 with 16,000 students from 400 schools across Himachal Pradesh and Tamil Nadu.
In 2012, schools of Shanghai in China topped the reading, mathematics and science test, followed closely by Singapore.
In 2015, Singapore, Japan and Estonia were ranked as top three countries, in that order.