---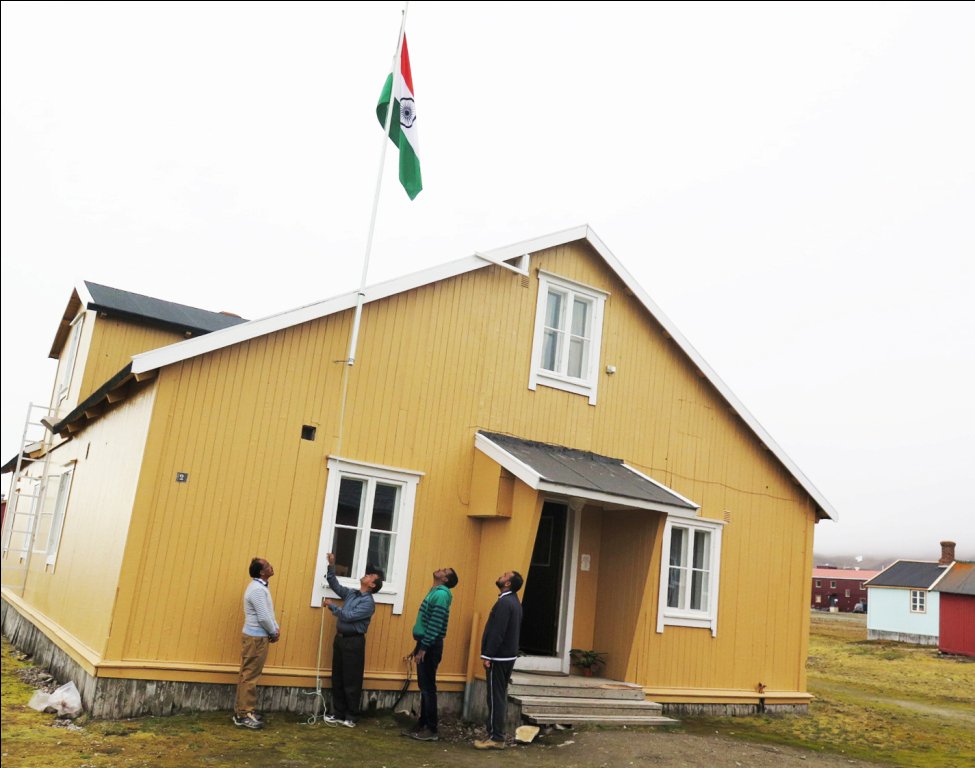 Note4students
Mains Paper 3: Infrastructure | Energy, Ports, Roads, Airports, Railways Etc.
From UPSC perspective, the following things are important:
Prelims level: IndARC, Indian mission on poles
Mains level: Measures undertaken to harness hydrocarbon resources from the poles.
---
News
Shifting focus to the Arctic
Three decades after its first mission to Antarctica, the government is refocusing priorities to the Arctic because of opportunities and challenges posed by climate change.
It has renamed the National Centre for Antarctic and Ocean Research (NCAOR) — since 1998, as the National Centre for Polar and Ocean Research.
It's also in talks with Canada and Russia, key countries with presence in the Arctic Circle, to establish new observation systems, according to a source. Presently India only has one Arctic observation station near Norway.
Hunt for Hydrocarbons
Climate change was a decisive factor in India re-thinking priorities. Sea ice at the Arctic has been melting rapidly — the fastest in this century.
That means several spots, rich in hydrocarbon reserves, will be more accessible through the year via alternative shipping routes.
India and the Arctic
India is already an observer at the Arctic Council — a forum of countries that decides on managing the region's resources and popular livelihood.
India in 2015 set up an underground observatory, called IndARC, at the Kongsfjorden Fjord, half way between Norway and the North Pole.
---
Back2Basics
Indian mission on the Antarctic
The Indian Antarctic Program is a multi-disciplinary, multi-institutional program under the control of the National Centre for Antarctic and Ocean Research, Ministry of Earth Sciences, Government of India.
It was initiated in 1981 with the first Indian expedition to Antarctica.
The program gained global acceptance with India's signing of the Antarctic Treaty and subsequent construction of the Dakshin Gangotri Antarctic research base in 1983, superseded by the Maitri base from 1990.
The newest base commissioned in 2015 is Bharati, constructed out of 134 shipping containers.
Indian mission on the Arctic
Himadri Station is India's first Arctic research station located at Spitsbergen, Svalbard, Norway. It is located at the International Arctic Research base, Ny-Ålesund.
It was inaugurated on the 1st of July, 2008 by the Minister of Earth Sciences. It is followed by IndARC.
The United States Geological Survey estimates that 22% of the world's oil and natural gas could be located beneath the Arctic.
 ONGC Videsh has signed joint-venture with Russia for oil exploration there.
Arctic Council
It is an advisory body that promotes cooperation among member nations and indigenous groups as per the Ottawa Declaration of 1996.
Its focus is on sustainable development and environmental protection of the Arctic,
The Arctic Council consists of the eight Arctic States: Canada, the Kingdom of Denmark (including Greenland and the Faroe Islands), Finland, Iceland, Norway, Russia, Sweden and the United States.
India and China are one of the observer countries since 2013.