Note4Students
From UPSC perspective, the following things are important :
Prelims level : IndAir
Mains level : Combating urban air pollution in India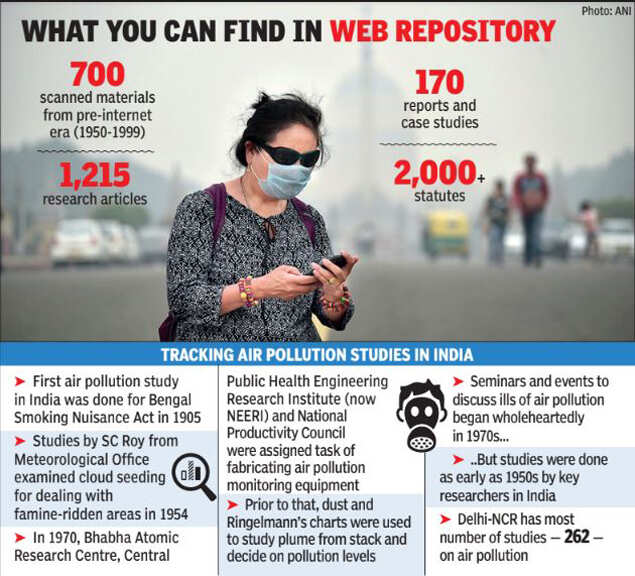 ---
The National Environmental Engineering Research Institute (NEERI) along with the CSIR has launched India's first web repository documenting air quality studies done in the last 60 years.
IndAIR
The IndAIR has archived approximately 700 scanned materials from pre-Internet era (1950-1999), 1,215 research articles, 170 reports and case studies and 100 cases.
It aims to provide the history of air pollution research and legislation.
Such a repository on air pollution is one of the first in the world.
Why need such a repository?
Though air pollution is one of the most widely deliberated issues, little is known about it in India as far as the statistics or the history is concerned.
The general belief has been that not much is being done to tackle the problem.
IndAIR will help the academicians understand the issue better and also enable policymakers to frame legislation that encourages development.