Note4Students
From UPSC perspective, the following things are important :
Prelims level : About the tunnel
Mains level : Not Much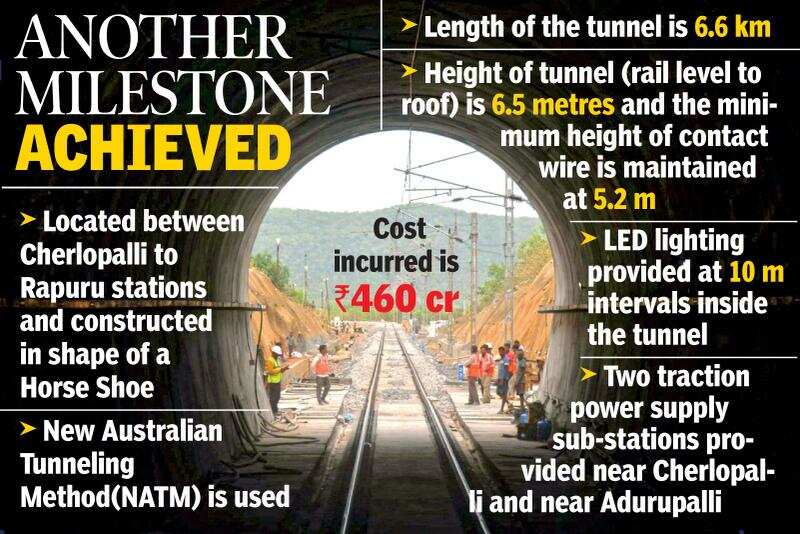 ---
Vice President inaugurated the country's longest electrified rail tunnel between Cherlopalli and Rapuru and the electrified railway line between Venkatachalam and Obulavaripalli.
About the tunnel
The 6.7-km-long tunnel is an "engineering marvel" and said it would provide viable rail connectivity between the Krishnapatnam Port and the hinterland for the seamless movement of freight.
It also reduces the distance for trains coming from Guntakal Division to Krishnapatnam by 72 km and eases traffic density in the Obulavaripalli-Renigunta-Gudur section.
This newly commissioned line of 112 km reduces the travel time to five hours as compared to the 10 hrs earlier for a goods train from Krishnapatnam Port to Obulavaripalli.
Besides facilitating operation of freight trains the new line would also provide the shortest path on the Chennai-Howrah and Chennai-Mumbai rail routes.
It would also ease congestion of both passenger and freight-carrying trains in the Vijayawada-Gudur-Renigunta-Guntakal sections.