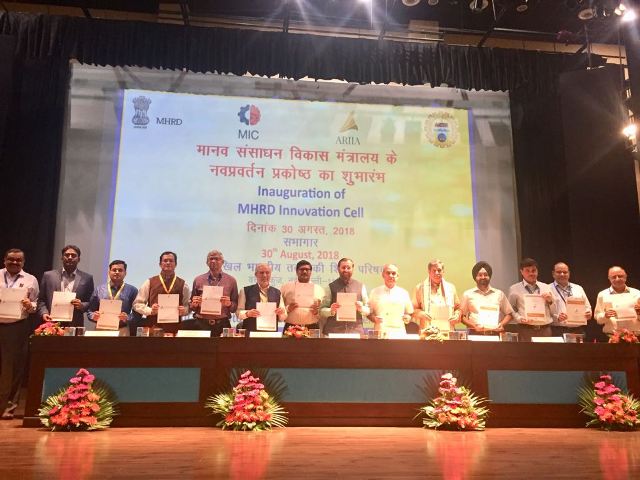 Note4students
Mains Paper 3: Science & Technology | Indigenization of technology & developing new technology
From UPSC perspective, the following things are important:
Prelims level: ARIIA
Mains level: Boosting innovation ecosystem in India
---
News
Context
The Centre announced another annual ranking of higher educational institutions, based on how they fare in terms of innovation.
The new ranking – named Atal Ranking of Institutions on Innovation Achievements (ARIIA) – will be formally launched on October 15, the birth anniversary of former President APJ Abdul Kalam.
ARIIA
Ministry of HRD announced the new ranking, which will work parallel to the overall ranking of institutions captured by the annual National Institutional Ranking Framework.
ARIIA – named after Atal Bihari Vajpayee – will focus on:
budget expenses and revenues generated;
facilitating access to advance centres;
ideas of entrepreneurship;
innovation ecosystems supported through teaching and learning and
innovative solutions to improve governance of the institution.
There is a slight distinction between research which is crucial in the NIRF framework – and innovation: research produces new knowledge while innovation puts that knowledge to use.