---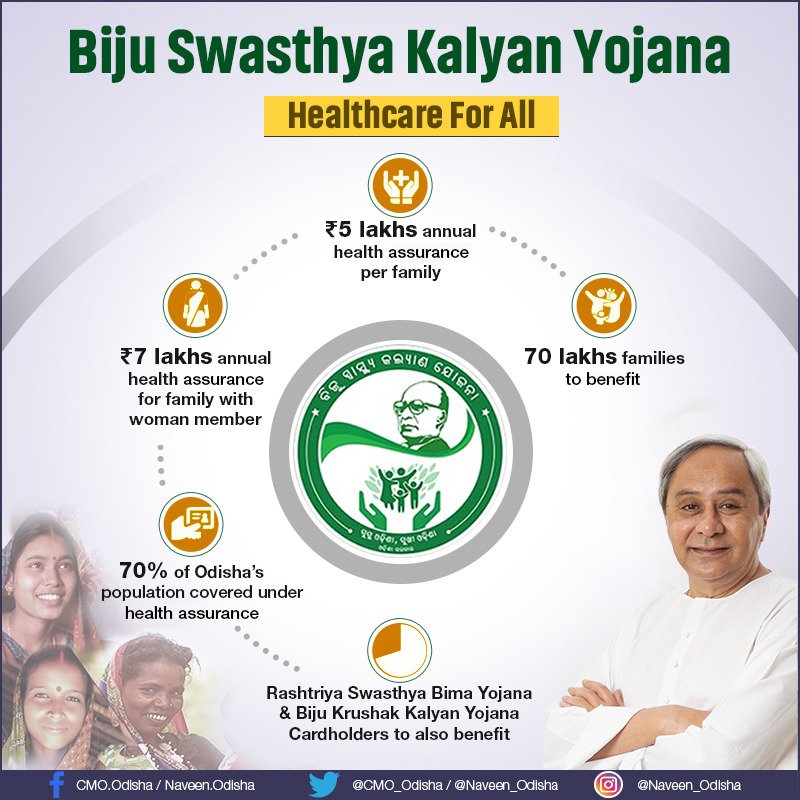 Note4students
Mains Paper 2: Governance | Issues relating to development and management of Social Sector/Services relating to Health, Education, Human Resources.
From UPSC perspective, the following things are important:
Prelims level: Particulars of the Scheme
Mains level:  Non-compliance of states to AB-NHPM
---
News
Biju Swasthya Kalyan Yojana
Odisha CM launched Biju Swasthya Kalyan Yojana, a health for all scheme, on the occasion of the 72nd Independence Day.
The scheme provides health assurance coverage to 70 lakh families, covering more than 70% of the State's population
It may be recalled that the Odisha government had rejected the National Health Protection Scheme as it covered much lesser number of people in Odisha by adopting the 2011 census.
The State government went ahead with its own scheme with coverage of up to ₹5 lakh per year per family. The amount is ₹7 lakh per family with women members.