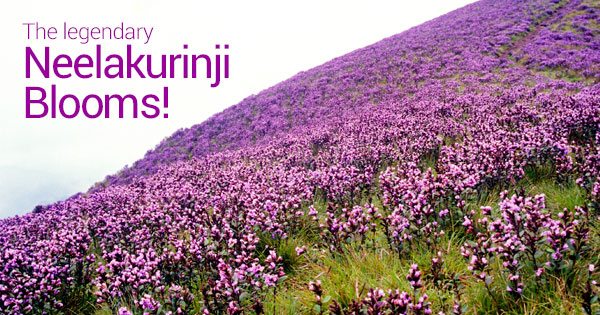 Note4students
From UPSC perspective, the following things are important:
Prelims level: Neelakurinji Flowers
Mains level: Not Much
---
News
Fine for plucking
Tamil Nadu government has announced a novel scheme for the protection of the exotic Neela kurinji (Strobilanthus kunthianus) plants that flower only once in 12 years.
These rare and ecologically unique flowers are being packaged and sold on the commercial basis.
The district administration put up a prominent notice board near the forest patch where the flower was blooming, that people caught plucking flowers would be fined Rs. 5,000.
---
Back2Basics
Neelakurinji
Kurinji or Neelakurinji (Strobilanthes kunthianus) is a shrub that is found in the shola forests of the Western Ghats in South India.
Nilgiri Hills, which literally means the blue mountains, got their name from the purplish blue flowers of Neelakurinji that blossoms only once in 12 years.
It is the most rigorously demonstrated, with documented bloomings in 1838, 1850, 1862, 1874, 1886, 1898, 1910, 1922, 1934, 1946, 1958, 1970, 1982, 1994, 2006 and 2018
Some Kurinji flowers bloom once every seven years, and then die. Their seeds subsequently sprout and continue the cycle of life and death.
The Paliyan tribal people living in Tamil Nadu used it as a reference to calculate their age.