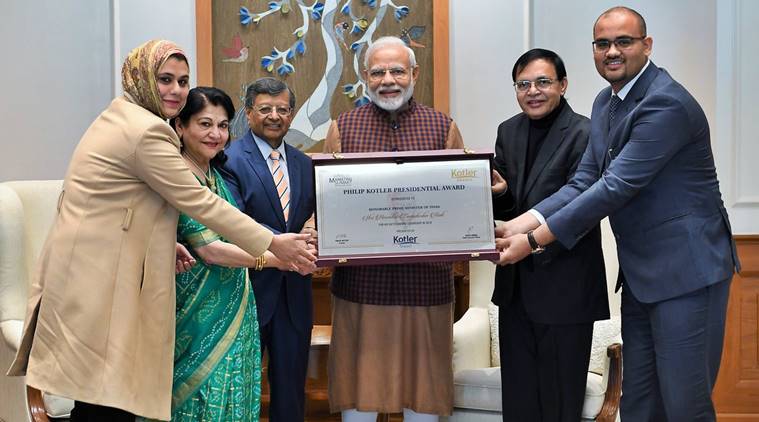 Note4students
From UPSC perspective, the following things are important:
Prelims level: Philip Kotler Presidential Award
Mains level: Not Much
---
News
PM gets Philip Kotler Award
Hon'ble PM Mr. Modi is awarded the "first ever" Philip Kotler Presidential Award by the World Marketing Summit India.
The Award focuses on the triple bottom-line of People, Profit and Planet. It will be offered annually to the leader of a Nation.
The award acknowledges his pioneering works such as: Make in India, Digital India, Aadhar and Swachh Bharat.
About Philip Kotler Presidential Award
Philip Kotler is a world renowned Professor of Marketing at Northwestern University, Kellogg School of Management.
The World Marketing Summit Group was founded by him in 2011.
The WMS Group signed an agreement with Kotler Impact (its own marketing and sales partner) and Suslence Research International Institute Pvt Ltd, an Aligarh-based company established in 2017, to hold WMS in India for three years.
The Kotler awards for marketing excellence were given following a nomination process, which required applicants to pay fees as high as Rs 1 lakh.
Neither Philip Kotler or Professor Jagdish Seth, who presented the award to Modi at 7 Lok Kalyan Marg, have tweeted or shared information on their websites about participating in the jury.
However, the certificate presented to Modi bears Kotler's signature, presumably as part of the 2018 agreement to use his name for awards.