Note4Students
From UPSC perspective, the following things are important :
Prelims level : National Pension Scheme (NPS)
Mains level : Benefits and coverage of Pension Schemes in India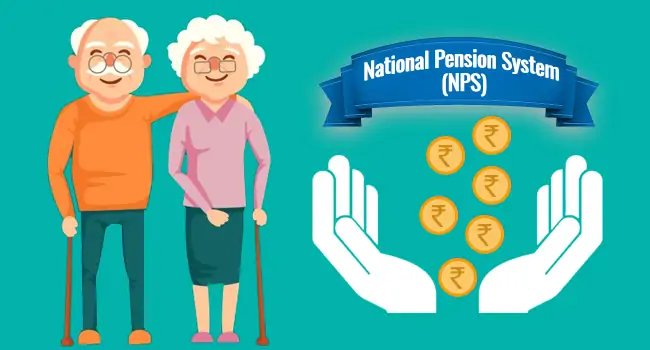 ---
Pension Fund Regulatory and Development Authority (PFRDA) has now permitted Overseas Citizen of India (OCI) to enroll in National Pension Scheme (NPS) at par with Non-Resident Indians.
National Pension Scheme (NPS)
NPS is a government-sponsored pension scheme. It was launched in January 2004 for government employees.
It was extended to all citizens of Indian on voluntary basis from May 2009 and to corporates in December 2011 and to Non-Resident Indians in October 2015.
PFRDA is the statutory Authority established by an enactment of the Parliament, to regulate, promote and ensure orderly growth of the NPS and pension schemes to which this Act applies.
The scheme allows subscribers to contribute regularly in a pension account during their working life.
On retirement, subscribers can withdraw a part of the corpus in a lumpsum and use the remaining corpus to buy an annuity to secure a regular income after retirement.
Who can join NPS?
Any Indian citizen between 18 and 60 years can join NPS.
The only condition is that the person must comply with know your customer (KYC) norms.
An NRI can join NPS. However, the account will be closed if there is a change in the citizenship status of the NRI.
Now, any Indian citizen, resident or non-resident and OCIs are eligible to join NPS till the age of 65 years.
---
Back2Basics
Overseas Citizenship of India (OCI)
After multiple efforts by leaders across the Indian political spectrum, a pseudo-citizenship scheme was established, the "Overseas Citizenship of India", commonly referred to as the OCI card.
The Constitution of India does not permit full dual citizenship.
The OCI card is effectively a long-term visa, with restrictions on voting rights and government jobs.
An OCI is however entitled to some benefits such as a multiple-entry, multi-purpose life-long visa to visit India.
They are exempted from police reporting for any length of stay in the country.
They are also granted all rights in parity with NRIs except, the right to acquisition of agricultural or plantation properties.