Note4Students
From UPSC perspective, the following things are important :
Prelims level : Open General Export Licences
Mains level : Defence procurement in India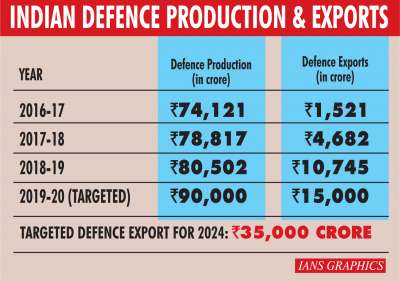 ---
Raksha Mantri has approved issuance of two Open General Export Licences (OGELs) to boost defence exports and enhance ease of doing business.
Open General Export Licences
The OGEL is a one-time export licence to be granted to a company for a specific period (two years initially).
The application for grant of OGEL will be considered by Department of Defence Production (DPP) on a case-to-case basis.
The countries allowed under the OGELs are: Belgium, France, Germany, Japan, South Africa, Spain, Sweden, UK, USA, Canada, Italy, Poland and Mexico.
Export of items to a 'Special Economic Zone' is not permitted.
For acquiring the licences, the applicant is mandatory to have Import-Export certificate.
The quarterly & end of the year reports on all the transactions done under OGELs should be submitted to DPP for examination and post-export verification.
Why such licensing?
India has made significant strides in improving its defence exports.
These have grown seven-fold over the last two years and reached to Rs 10,500 crore in 2018-19.
Items to be exported
The items permitted under OGEL includes components of ammunition & fuse setting device without energetic and explosive material; firing control & related alerting and warning equipment & related system; and body protective items.
Complete aircraft or complete unmanned aerial vehicles (UAVs) and any components specially designed or modified for UAVs are excluded under this licence.