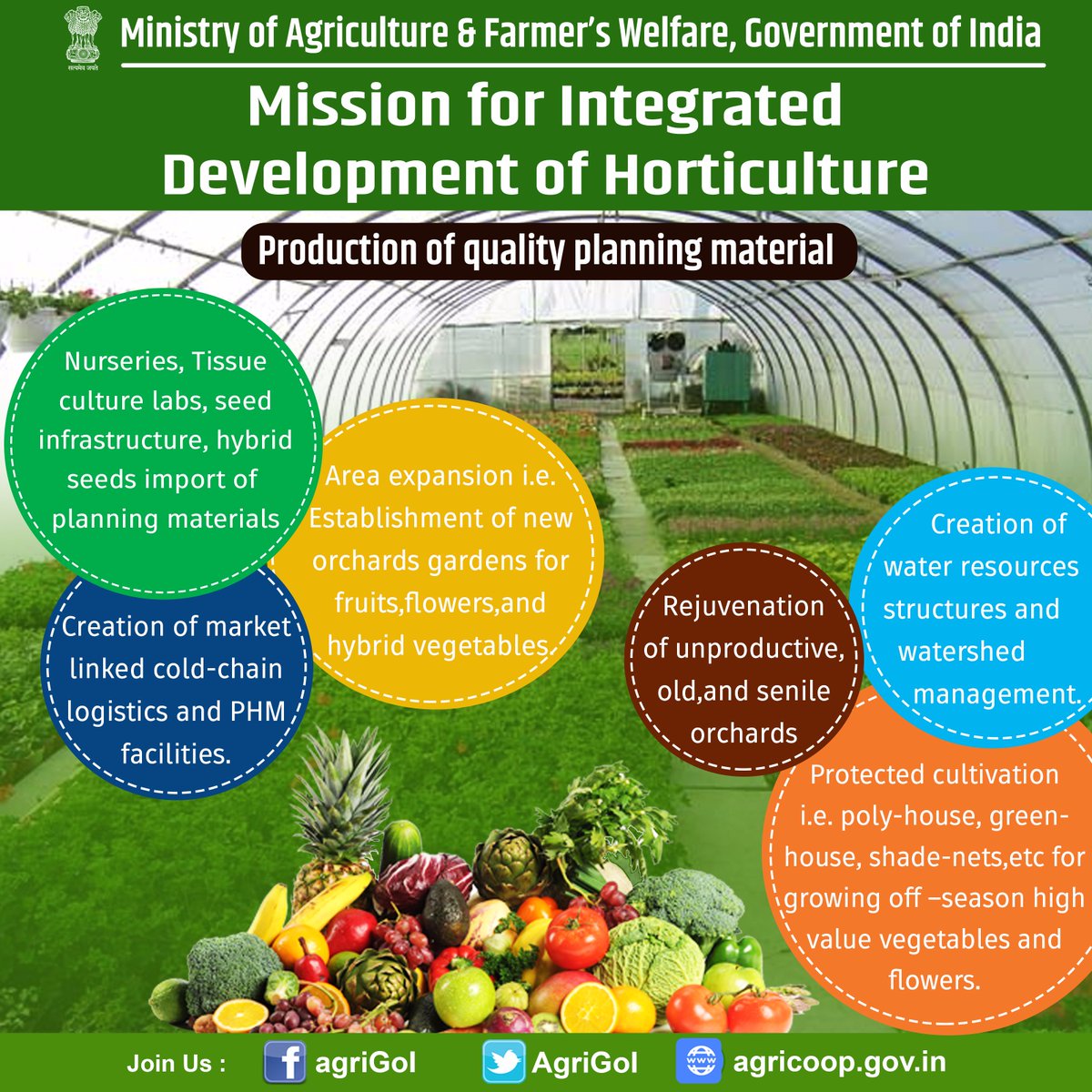 Note4Students
From UPSC perspective, the following things are important:
Prelims level: MIDH
Mains level: Schemes for promoting Horticulture
---
News
Mission for Integrated Development Horticulture (MIDH)
MIDH a centrally sponsored scheme is implemented for the holistic development of horticulture sector in the country.
Aim: Promote holistic growth of horticulture sector, including bamboo and coconut through area based regionally differentiated strategies, which includes research, technology promotion, extension, post harvest management, processing and marketing, in consonance with comparative advantage of each State/region and its diverse agro-climatic features.
It covers fruits, vegetables, roots and tuber crops, mushrooms, spices, flowers, aromatic plants, coconut, cashew, cocoa and bamboo through various interventions.
While Government of India (GOI) contributes 85% of total outlay for developmental programmes in all the states except the states in North East and Himalayas, 15% share is contributed by State Governments.
In the case of North Eastern States and Himalayan States, GOI contribution is 100%.
New cluster based approach under MIDH
Under MIDH, cluster-based approach is adopted for production and linking it with available infrastructure, or to be created, for post harvest management, processing, marketing and export.
The cluster preference is given to those areas where natural resource base and water resources have been developed.
Special emphasis is also given for adoption of area based cluster approach towards developing regionally differentiated crops, which are agro-climatically most suitable for the State/region.
However, the details of clusters including vegetables are not maintained at the Central level.