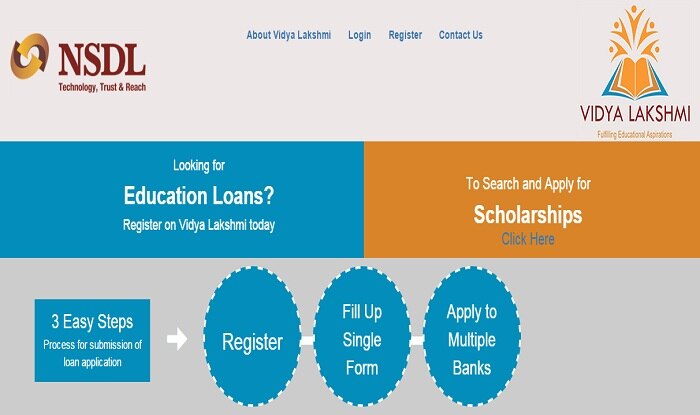 Note4students
Mains Paper 2: Governance | Issues relating to development and management of Social Sector/Services relating to Health, Education, Human Resources.
From UPSC perspective, the following things are important:
Prelims level: Particulars of the Initiative
Mains level: Effective step of speedy credit facilitation for students
---
News
Vidyalakshmi Portal
Vidya Lakshmi Portal provides a single window for students to access information and make application for Educational Loans provided by Banks.
This portal has been developed under the guidance of Department of Financial Services (Ministry of Finance), Department of Higher Education (Ministry of Human Resource Development) and Indian Banks Association (IBA).
Students can view, apply and track the education loan applications to banks anytime, anywhere by accessing the portal
It was launched by the Government on August 15, 2015 to ensure that students can avail loans easily through single window system of banks for education loans.
Banks follow Indian Banks' Association (IBA) guidelines in this regard which stipulates that education loan applications have to be disposed off, in the normal course, within a period of 15 to 30 days.