Note4Students
From UPSC perspective, the following things are important :
Prelims level : Global Snow Leopard and Ecosystem Program (GSLEP)
Mains level : Read the attached story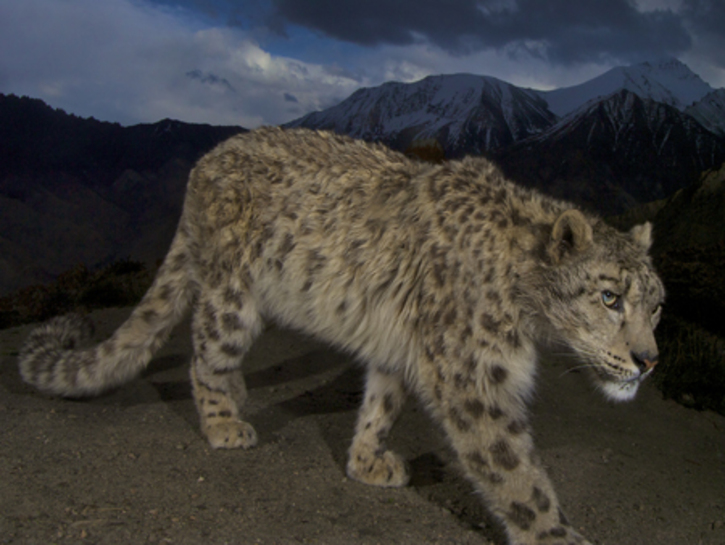 ---
In a major boost towards protecting and conserving Snow Leopards MoEFCC launched the First National Protocol on Snow Leopard Population Assessment in India.
Global Snow Leopard and Ecosystem Program (GSLEP)
GSLEP is a high-level intergovernmental alliance of 12 snow leopard range countries.
They are India, Nepal, Bhutan, China, Mongolia, Russia, Pakistan, Afghanistan, Kyrgyzstan, Kazakhstan, Tajikistan and Uzbekistan.
It has been prepared by the Wildlife Institute of India, Nature Conservation Foundation, GSLEP technical committee, Global Tiger Initiative council, World Wide Fund for Nature, World Bank, Global Tiger Forum, and Wildlife Conservation Trust.
Snow Leopard enumeration has been developed by scientific experts in association with the Snow Leopard States/UTs namely, Ladakh, J&K, Himachal Pradesh, Uttarakhand, Sikkim and Arunanchal Pradesh.
This is the first time that survey use technology such as camera traps and scientific surveys to estimate the numbers.
Conservation of Snow Leopard in India
Project Snow Leopard was launched in 2009 for strengthening wildlife conservation in the Himalayan high altitudes.
It aims at promoting a knowledge-based and adaptive conservation framework that fully involves the local communities, who share the snow leopard's range, in conservation efforts.
Snow leopards are given the same protection as the tiger, listed under Schedule I of the Wildlife (Protection) Act, 1972 – the highest protection afforded to a species.