Note4Students
From UPSC perspective, the following things are important :
Prelims level : QS India Ranking 2020
Mains level : State of higher education in India
The Quacquarelli Symonds (QS) India Rankings 2020 was recently released.
Top institutions in India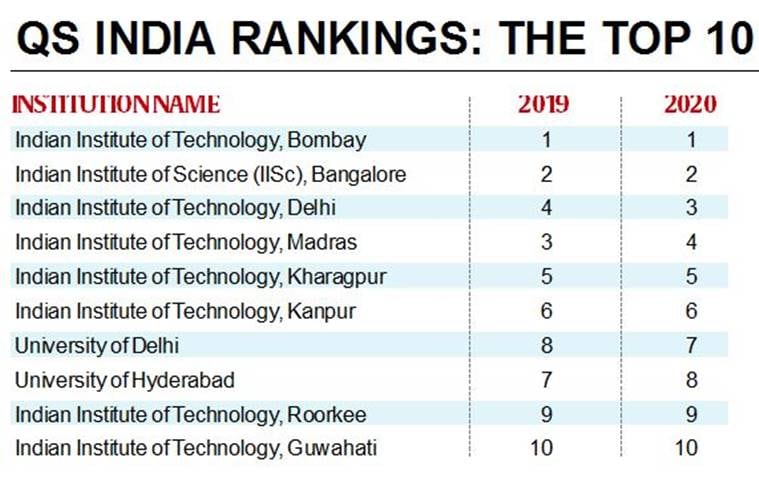 About QS Rankings
The British higher education analysts QS has ranked the higher education institutions in India on the basis eight parameters which have different weightage.
The eight parameters with their weightage are academic reputation (30%), employer reputation (20%), faculty student ratio (20%), staff with PhD (10%), Papers per faculty (10%), citation per paper (5%), international faculty (2.5%) and international students (2.5%).
This is the second time QS has published separate ranking for top institutions in India.