Note4Students
From UPSC perspective, the following things are important :
Prelims level : Quantum Supremacy
Mains level : Quantum Computing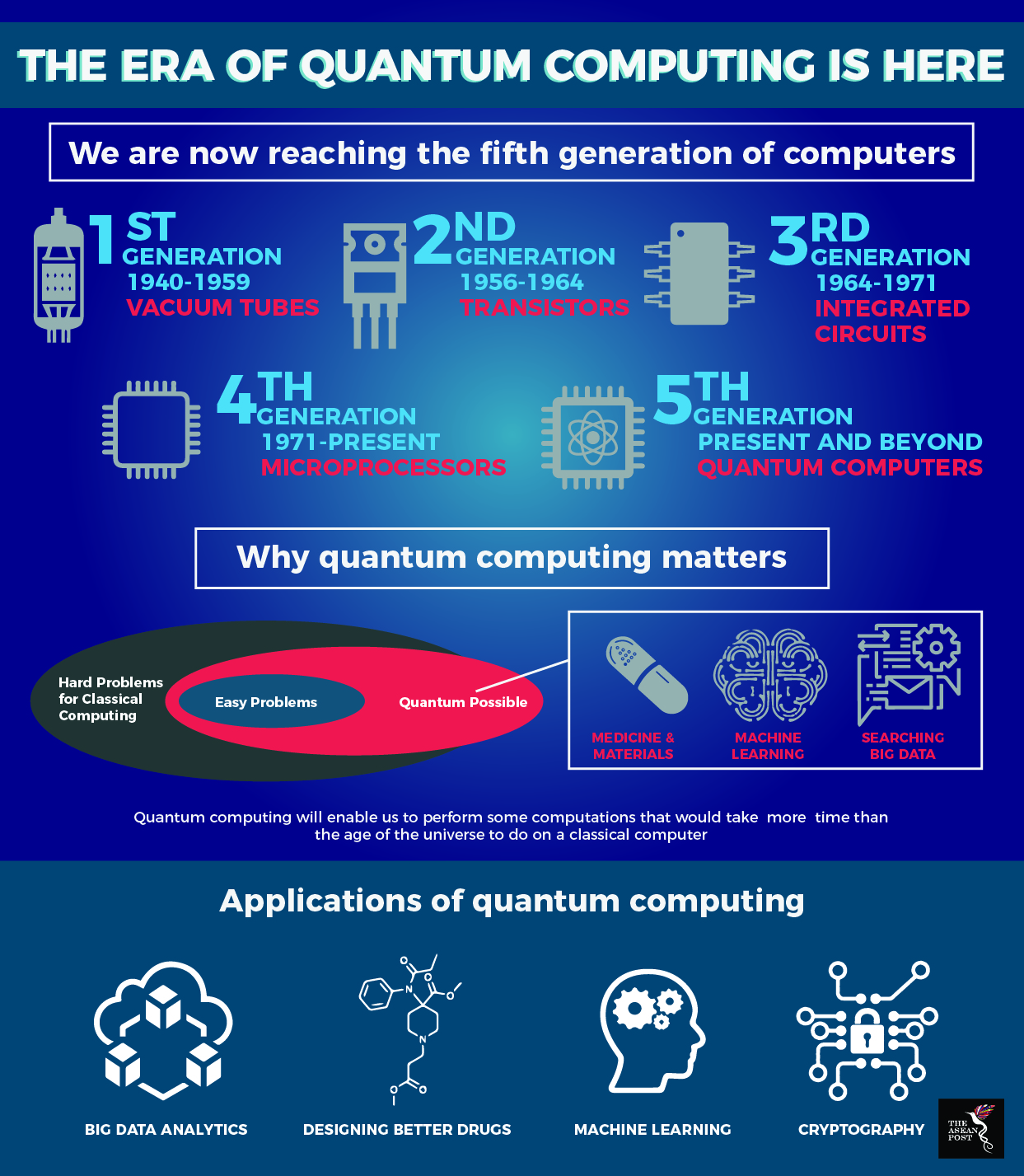 ---
A draft research paper claimed Google researchers have achieved a long-ought-after goal in physics called "quantum supremacy".
Quantum supremacy
It refers to a quantum computer solving a problem that cannot be expected of a classical computer in a normal lifetime.
This relates to the speed at which a quantum computer performs.
The phrase "quantum supremacy" was coined in 2011 by John Preskill, Professor of Theoretical Physics at the California Institute of Technology in a speech.
According to reports the quantum processor took 200 seconds to perform a calculation that the world's fastest supercomputer, Summit, would have taken 10,000 years to accomplish.
The draft paper is believed to be an early version of a paper that has been submitted to a scientific journal.
What is quantum computing?
Quantum computing takes advantage of the strange ability of subatomic particles to exist in more than one state at any time.
Due to the way the tiniest of particles behave, operations can be done much more quickly and use less energy than classical computers.
How is Quantum computer different from a traditional computer?
What differentiates a quantum computer from a traditional computer is the way the two store information.
Quantum computers perform calculations based on the probability of an object's state before it is measured – instead of just 1s or 0s – which means they have the potential to process exponentially more data compared to classical computers.
Classical computers carry out logical operations using the definite position of a physical state.
These are usually binary, meaning its operations are based on one of two positions. A single state – such as on or off, up or down, 1 or 0 – is called a bit.
In quantum computing, operations instead use the quantum state of an object to produce what's known as a qubit.
These states are the undefined properties of an object before they've been detected, such as the spin of an electron or the polarisation of a photon.
---
Back2Basics
Quantum Mechanics
Quantum mechanics (QM) is a fundamental theory in physics which describes nature at the smallest scales of energy levels of atoms and subatomic particles.
It is the body of scientific laws that describe the wacky behavior of photons, electrons and the other particles that make up the universe.