Note4Students
From UPSC perspective, the following things are important :
Prelims level : Recommendations of the panel
Mains level : Issue over transfer of surplus funds of RBI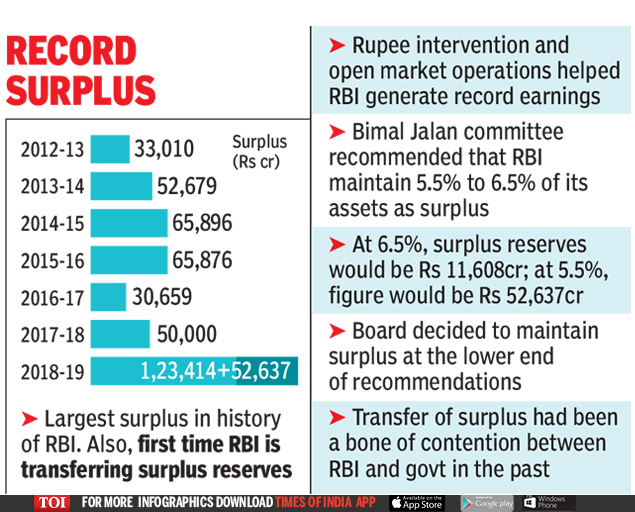 ---
The RBI Board has decided to accept the Jalan Committee report and decided to transfer Rs 1.76 lakh crore to the government.
Bimal Jalan Committee report on Economic Capital Framework (ECF)
The Bimal Jalan Committee report on ECF looked into the manner in which the central bank's surplus can be shared with the government.
Its report was based on the consideration of the role of central banks' financial resilience, cross-country practices, statutory provisions and the impact of the RBI's public policy mandate and operating environment on its balance sheet and the risks involved.
On the issue of the RBI's economic capital, the committee reviewed the status, need and justification of the various reserves, risk provisions and risk buffers maintained by the RBI and recommended their continuance.
Also read-