Note4Students
From UPSC perspective, the following things are important :
Prelims level : Red Atlas Action Plan Map
Mains level : Flood control and management in India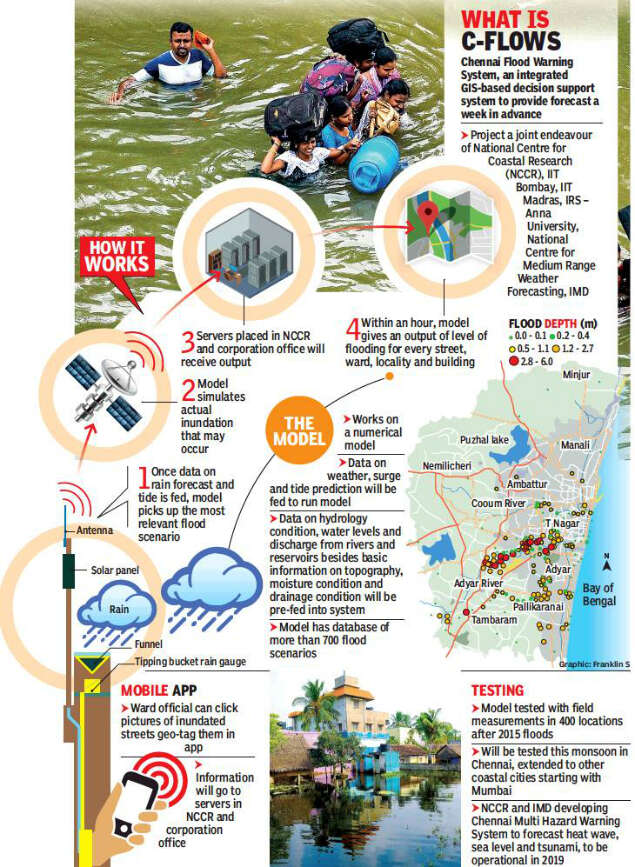 ---
The Vice President has launched the red atlas action-plan map as part of the coastal flood warning system developed for Chennai.
Red Atlas Action-plan Map
The Atlas has been prepared by the Ministry of Earth Sciences to aid Tamil Nadu government in effective flood mitigation in Chennai.
The atlas with probable scenarios for different rainfall periods is aimed at flood mitigation, preparedness, operations and management aspects.
The manual provides information including on corporation wards that are likely to be affected due to flooding and the areas that may need evacuation in Chennai taking into account all historical datasets.
Coastal Flood Warning System app for Chennai (CFLOWS)
Launched by NIOT, CFLOWS is India's first integrated coastal flood warning system.
It is an integrated GIS-based decision support system to provide forecast on potential inundation 10 days in advance.
CFLOWS can simulate the scenario and predict what will happen in a particular area.
It will be hosted and made operational at National Centre for Coastal Research (NCCR) with meteorological data inputs from IMD, National Centre for Medium Range Weather Forecasting (NCMRWF) and Indian National Centre for Ocean Information Services (INCOIS).