Note4Students
From UPSC perspective, the following things are important :
Prelims level : RISAT-2BR1
Mains level : Uses and applications of RISAT-2BR1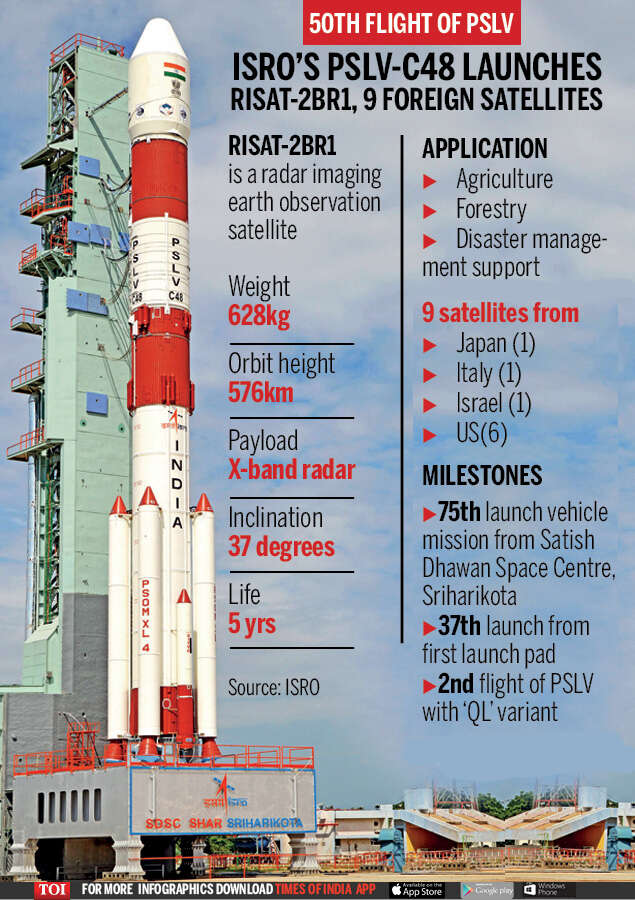 ---
ISRO's rocket PSLV-C48 blasted off from the spaceport carrying India's radar imaging earth observation satellite RISAT-2BR1 and nine foreign satellites.
This launch has marked a significant milestone for ISRO as it is the 50th flight of the PSLV and also the 75th vehicle mission from Sriharikota.
RISAT-2BR1
RISAT-2BR1 is an Indian radar reconnaissance satellite that is part of India's RISAT programme and the fourth satellite in the series.
The satellite has resolution of 0.35 meters by which two objects separated by distance of 0.35 metres can be distinctly identified.
The mission duration is planned to be 5 years.
It is meant for applications in various fields like agriculture, forestry and disaster management support.
The other 9 satellites are being launched under a commercial arrangement with the NewSpace India Ltd.