Note4Students
From UPSC perspective, the following things are important :
Prelims level : Harrapan Sites
Mains level : Read the attached story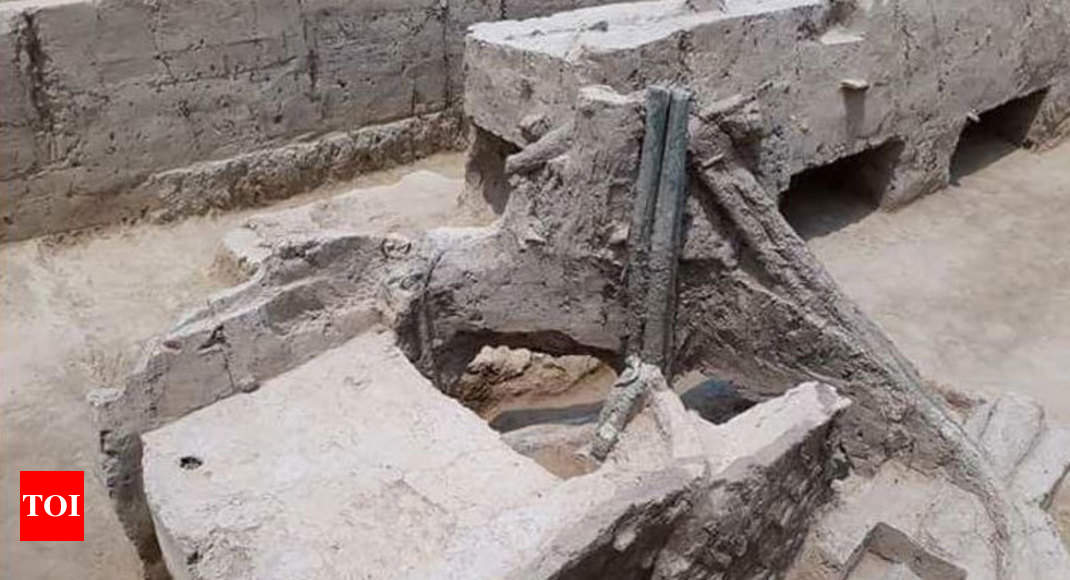 ---
Sadikpur Sinauli, an ancient site with chariots, swords and other objects pointing to the presence of a warrior class around 4,000 years ago could be declared a site of national importance soon.
Archaeological Survey of India declares monuments/sites as 'protected and of national importance' under the Ancient Monuments and Archaeological Sites and Remains Act, 1958.
About Sadikpur Sinauli
Sinauli is an archaeological site located in Baraut tehsil, Baghpat district, western Uttar Pradesh, India.
The site is famous for its Bronze Age "chariots", the first ones to be recovered in archaeological excavation in South Asia.
Local legends tell that Sinauli is one of the five villages that god Krishna unsuccessfully negotiated with the Kaurava princes to avoid the War at Kurukshetra.
The excavations were conducted by ASI in 2005-06 and in mid-2018.
As per ASI and later studies the remains found in 2005-06, the "Sanauli cemetery", belonged to Late Harappan Phase.
Major findings
Major findings from 2018 trial excavations include several wooden coffin burials, "chariots", copper swords, and helmets.
The wooden chariots – with solid disk wheels – were protected by copper sheets.
Among the treasures unearthed are three chariots, legged coffins, shields, swords and helmets – all which point towards a warrior class that must have existed around 2,000 BCE.
The site was the largest necropolis (cemetery) of the late Harappan period of the early 2nd millennium BCE.