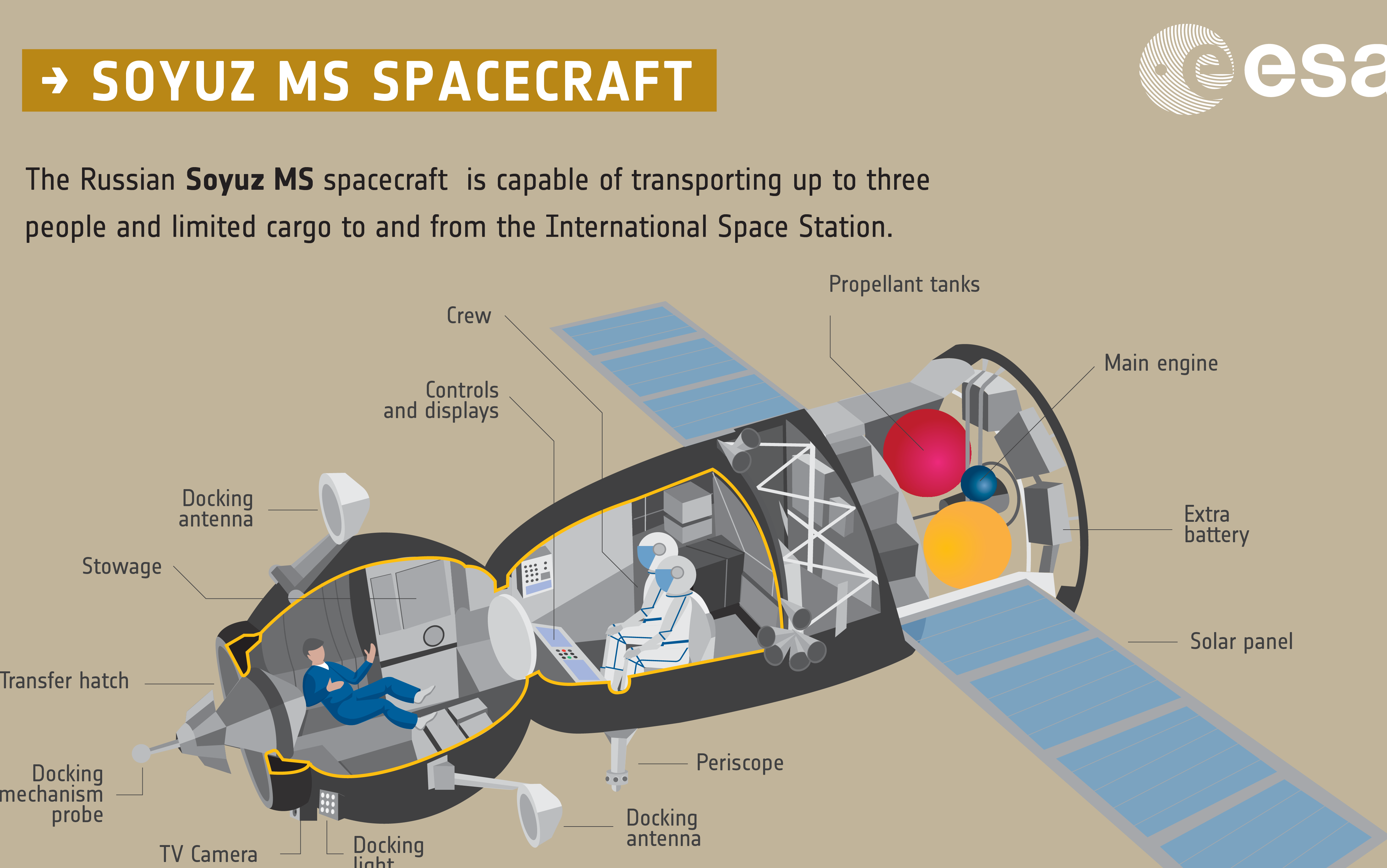 Note4students
Mains Paper 3: Science & Technology | Awareness in the fields of IT, Space, Computers, robotics, nano-technology, bio-technology
From UPSC perspective, the following things are important:
Prelims level: Soyuz Programme, ISS
Mains level: Space missions and their objectives
---
News
Mission to ISS
A Soyuz rocket carrying Russian, American and Canadian astronauts took off from Kazakhstan and reached orbit in the first manned mission since a failed launch in October.
It was the first manned launch for the Soviet-era Soyuz when a rocket carrying astronauts failed just minutes after blast-off, forcing the pair to make an emergency landing.
They escaped unharmed but the failed launch as first such incident in Russia's post-Soviet history raised concerns about the state of the programme.
The Soyuz is the only means of reaching the ISS since the U.S. retired the space shuttle in 2011.
About Soyuz Programme
The Soyuz programme (meaning "Union") is a human spaceflight programme that was initiated by the Soviet Union in the early 1960s.
It was originally a part of Moon landing project intended to put a Soviet cosmonaut on the Moon.
It was the third Soviet human spaceflight programme after the Vostok and Voskhod programme.
The programme consists of the Soyuz spacecraft and the Soyuz rocket and is now the responsibility of the Russian Roscosmos.
Since the retirement of the US Space Shuttle in 2011, all human spaceflights to and from the International Space Station have been carried out using Soyuz.