Note4Students
From UPSC perspective, the following things are important :
Prelims level : Nelloptodes gretae
Mains level : Not Much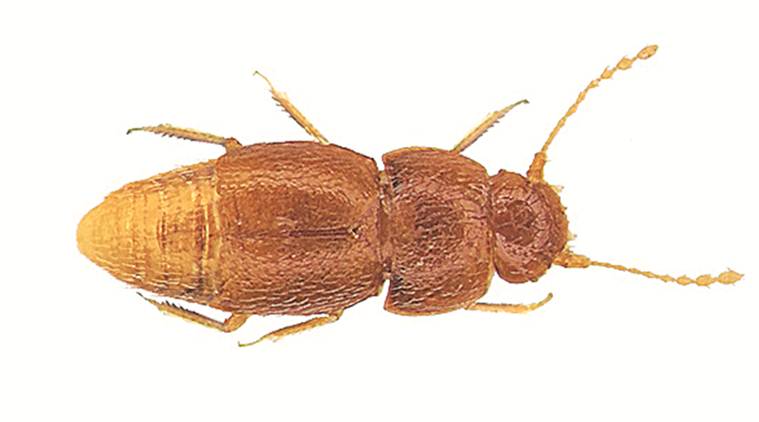 ---
Nelloptodes gretae
Between 1964 and 1965, an entomologist called William Brock collected samples of soil from around east Africa.
Inside one of these samples, taken in Kenya and stored in the British Natural History Museum until now, was a tiny species of beetle, pale yellow and gold.
Measuring just 0.79 millimetres, the beetle has no eyes or wings, with a small pit between where the eyes should have been.
The species has just got a name Nelloptodes gretae, after the teenage climate activist, Greta Thunberg.
What's behind the name?
Biological names comprise two words, one for the genus and the second for the species.
Traditionally, it is the species name that scientists coin to honour a prominent personality, and sometimes even a friend or a relative.
While the species name gretae derives from Greta, the genus Nelloptodes too is new.