Note4Students
From UPSC perspective, the following things are important :
Prelims level : SPG
Mains level : Security issues associated with VIPs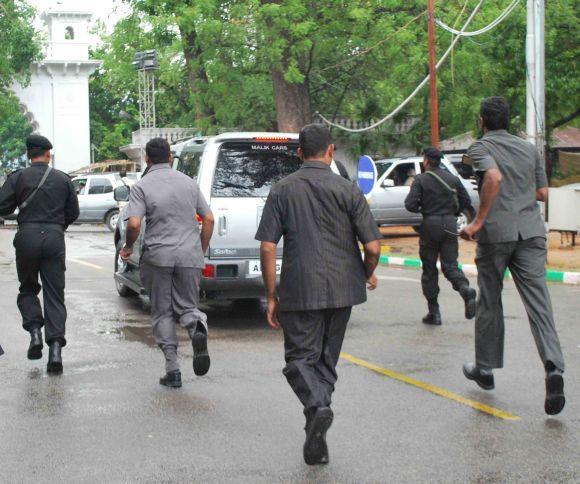 ---
The Union government is expected to take away the security cover by Special Protection Group (SPG) being provided at present to Sonia Gandhi, Rahul Gandhi and Priyanka Gandhi.
They will, however, continue to get a Z+ security cover, where they will be provided commandos belonging to the Central Reserve Police Force (CRPF).
How are security levels decided?
The Union Home Ministry takes this call after evaluating the inputs from all the intelligence agencies such as the Intelligence Bureau (IB) and the Research and Analysis Wing (RAW).
However, since none of the intelligence agencies is accountable to any external statutory body, barring internal oversight by ministries of Home and Foreign Affairs, the issue of security cover is open to manipulation.
What are the various levels of protection?
There are largely six types of security covers: X, Y, Y plus, Z, Z plus and SPG.
While SPG is meant only for the PM and his immediate family, other categories can be provided to anyone about whom the Centre or state governments have inputs about facing a threat.
X category: This on an average entails just one gunman protecting the individual;
Y category: It has one gunman for mobile security and one (plus four on rotation) for static security; Y plus has two policemen on rotation for security and one (plus four on rotation) for residence security;
Z category: It has six gunmen for mobile security and two (plus eight) for residence security; Z plus has 10 security personnel for mobile security and two (plus eight) for residence security.
There are various kinds of covers within these levels as well.
Who are the SPG? Whom do they protect?
The SPG is an elite force, specifically raised for the protection of the country's PM, former PMs and their immediate family.
The force is currently 3,000 strong. If the Gandhis lose the SPG cover, PM Modi will be the only one under the SPG's protection.
The SPG is highly trained in physical efficiency, marksmanship, combat and proximate protection tactics and is assisted by all central and state agencies to ensure foolproof security.
SPG Special Agents assigned to the PM security detail wear black, Western-style formal business suits, with sunglasses, and carry a two-way encrypted communication earpiece, and concealed handguns.
The SPG also has special operations commandos who carry ultra-modern assault rifles and wear dark-visor sunglasses with inbuilt communication earpieces, bulletproof vests, gloves and elbow/knee pads.
When was SPG raised? What is its history?
The SPG was started in 1985 in the wake of the killing of PM Indira Gandhi in 1984.
When V P Singh came to power in 1989, his government withdrew SPG protection given to his predecessor Rajiv Gandhi.
But after Rajiv's assassination in 1991, the SPG Act was amended to offer protection to all former PMs and their families for at least 10 years.
In 2003, the Atal Bihari Vajpayee government again amended the SPG Act to bring the period of automatic protection down from 10 years to "a period of one year.
It is from the date on which the former PM ceased to hold office" and beyond one year based on the level of threat as decided by the government.
During the Vajpayee regime, the SPG cover of former PMs such as H D Deve Gowda, I K Gujaral and P V Narasimha Rao were withdrawn.