Note4Students
From UPSC perspective, the following things are important :
Prelims level : Notable works by Firoz Shah Tughlaq
Mains level : Major happenings in his reign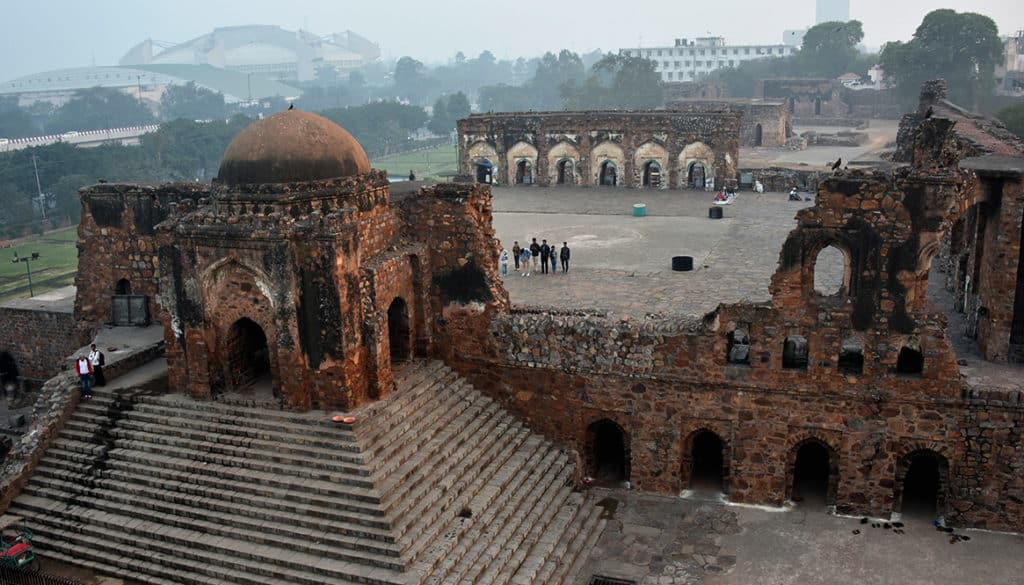 ---
Delhi's Feroz Shah Kotla stadium is set to be renamed Arun Jaitley Stadium after the former Finance Minister.
The stadium took its name from a 14th century fortress Firoz Shah Tughlaq.
Firoz Shah Tughlaq
Firoz Shah was a Turk ruler of the Tughlaq Dynasty, who reigned over the Sultanate of Delhi from 1351 to 1388.
He worked to improve the infrastructure of the empire building canals, rest-houses and hospitals, creating and refurbishing reservoirs and digging wells.
He founded several cities around Delhi, including Jaunpur, Firozpur, Hissar, Firozabad, Fatehabad.
He imposed Jizya tax on all non-Muslims and did not even exempt Brahmins and beggers as done by his predecessors.
He tried to ban practices that the orthodox theologians considered un-Islamic.
Notable works
He built Feroz Shah Kotla (kotla means fortress), peppered Delhi with gardens, constructed canals, hunting lodges, and repaired Qutub Minar, Hauz Khas (royal tank) and Surajkund (lake of the Sun).
Firoz Shah was the first ruler to build a fortress next to river Yamuna which was a quite an urban sprawl.
Emperor Ashoka's pillar, erected near Ambala in 250 BC, was transported to Delhi and placed in Firozabad. Spear writes.
Firoz Shah did public construction activity on a massive scale. Welfare projects such as gardens, serai (inn), water supply were his priority.
By improving sources of water supply and irrigation facilities in Delhi and surrounding areas, he helped bring down the price of food grains too.
It's a known fact that Haryana's irrigation systems go back to his era.
The British called him the 'father of the irrigation department' because of the many gardens and canals that he built.
Repairing older structures
Apart from indulging in building his own structures, Firoz Shah "felt a sense of responsibility" towards old structures that needed repair, among which Qutub Minar, Huaz Khas and Surajkund stand out.
In his reign, an earthquake damaged the two top storeys of Qutub Minar. He repaired the Minar and added a little pavilion at the top.
In the late 18th century, however, during another round of repair, an engineer called Major Smith replaced it with his own pavilion.
Firoz Shah also repaired Hauz Khas, the royal tank built during Alauddin Khalji's reign in the late 13th century.