Note4Students
From UPSC perspective, the following things are important :
Prelims level : Read the attached story
Mains level : Development of Tourism in India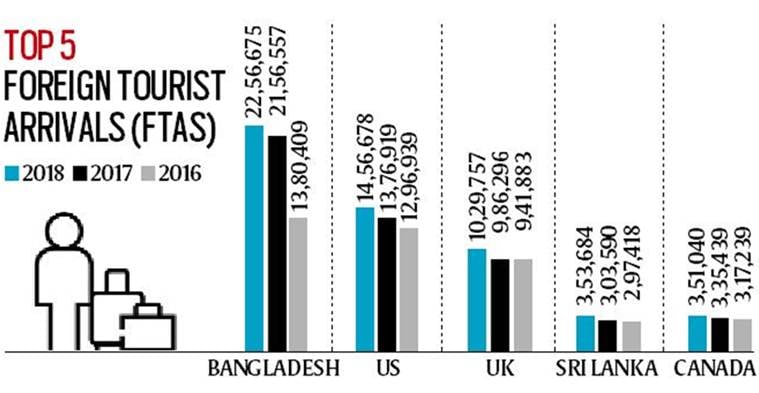 ---
Bangladesh, the United States, and the United Kingdom were the top three countries from where foreign tourists arrived in India in 2018, statistics provided by the Ministry of Tourism to Parliament show.
Foreigners' arrival in India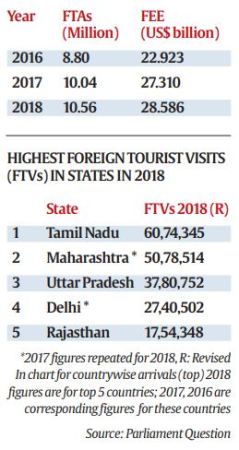 The Ministry's data also exhibit a consistent increase in overall foreign tourist arrivals as well as foreign exchange earnings over the years 2016, 2017, and 2018.
Among individual states, Tamil Nadu saw the most visits by foreign tourists in 2018 — over 60 lakh in that year. Maharashtra and Uttar Pradesh followed, with over 50 lakh and 37 lakh visits respectively.
In 2017, arrivals from Bangladesh increased significantly to 21,56,557 from 12,80,409 in the previous year.
In 2018, the number further went up to 22,56,675. The trend from Pakistan showed a sharp contrast, with numbers falling from 1,04,720 in 2016 to 44,266 in 2017, and further dropping to 41,659 in 2018.