If you have been keeping up with news, then you would know that very recently, PETA issued a statement that government has banned the use of animals in tests for soaps and detergents. This welcome news opens us up to do a quick recap of some of the well known animal welfare organisations in India working for this worthy cause.
#1. Bombay Natural History Society (BNHS)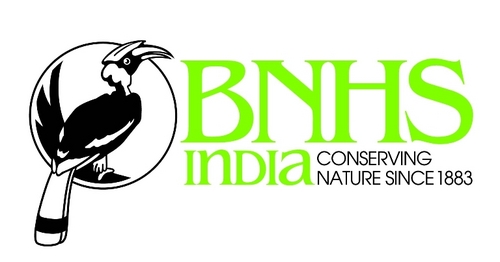 Founded on 15 September 1883, is one of the largest non-governmental organisations in India engaged in conservation and biodiversity research
Headquarters: Hornbill House, Mumbai
The BNHS logo is the great hornbill, inspired by a great hornbill named William, who lived on the premises of the Society from 1894 until 1920
Trivia:
Due to habitat loss and hunting in some areas, the great hornbill is evaluated as near threatened on the IUCN Red List of Threatened Species
#2. Hoollongapar Gibbon Sanctuary
An isolated protected area of evergreen forest located in Assam, India. The sanctuary was officially constituted and renamed in 1997
The Hoollongapar Gibbon Sanctuary contains India's only gibbons – the hoolock gibbons, and Northeastern India's only nocturnal primate – the Bengal slow loris
Trivia:
While the western hoolock gibbon is listed as an endangered species by the International Union for Conservation of Nature (IUCN), the establishment of the Gibbon Conservation Centre in 2004 has made a difference, leading to a considerable increase in its numbers.
#3. Madras Crocodile Bank Trust
A reptile zoo and herpetology research station
What's herpetology? The branch of zoology concerned with the study of amphibians (including frogs, toads, salamanders, newts, and caecilians (gymnophiona) and reptiles
The bank is the first crocodile breeding centre in Asia and comes under the purview of the Central Zoo Authority, Ministry of Environment and Forests
The core purpose of MCBT was saving 3 Indian endangered species of crocodile—the marsh or mugger crocodile, the saltwater crocodile, and the gharial.
#4. PETA India
No more animal tests for soaps and detergents says CPCSEA https://t.co/0BJepBcuZx
??? pic.twitter.com/uTZRxnp1Un

— PETA India (@PetaIndia) April 19, 2016
PETA India, based in Mumbai, was launched in January 2000
PETA India operates under the simple principle that animals are not ours to eat, wear, experiment on or use for entertainment
The group has launched investigations of jallikattu events, circuses that use animals in performances, and filthy horse stables in Mumbai, among others
Trivia:
Aside from the recent news, PETA India has in past also uncovered gruesome abuse, including the live scalding, starvation and mutilation of birds, and conditions that could lead to potential health hazards, including E. coli, salmonella and bird flu.
#5. Wildlife Protection Society of India
WPSI is one of the most respected and effective wildlife conservation organisations in India
Has no direct links to the government
Primary focus has been curbing the illegal poaching of tigers and helping GoI with investigation and crime data regarding that
WPSI is different from theWildlife Institute of India (WII), which is an autonomous institution under the Ministry of Environment Forest and Climate change, Government of India.
#6. [Bonus] WWF-India
Parent organisation: World Wide Fund for Nature (WWF), which is an international non-governmental organization founded on April 29, 1961
The group's mission is "to stop the degradation of the planet's natural environment and to build a future in which humans live in harmony with nature."
WWF's giant panda logo originated from a panda named Chi Chi that had been transferred from Beijing Zoo to London Zoo in 1958!
Publications: WWF publishes the Living Planet Index in collaboration with the Zoological Society of London.