26 year old Varanasi girl, Artika Shukla has secured 4th rank Civil Services Examination 2015. She believed that "If one has a dream, they should just follow it". She gives all credit to his elder brother.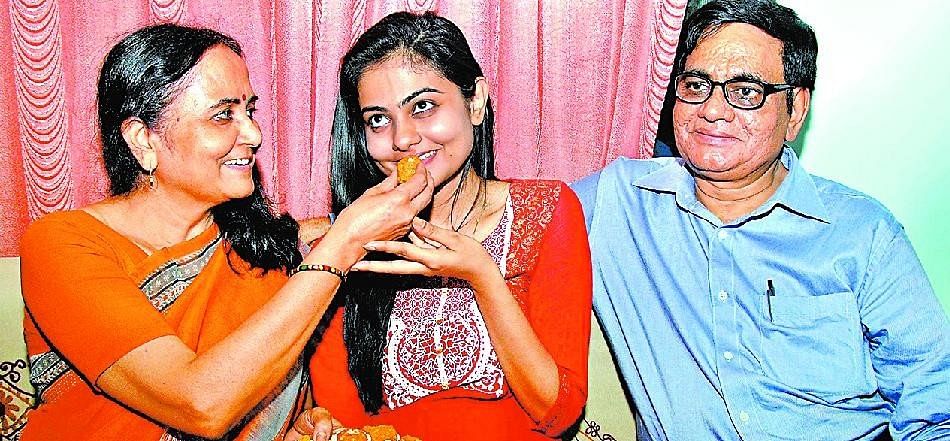 Why IAS?
From her college days she always wanted to do something for the youth of the country. She wanted to inspire the youth of country to contribute for the nation by setting her own example. Besides all that she gets an inspiration from her brother. So that she chooses civil services.
Following the Footsteps of Brother:
Her elder brother Utsav Shukla is an IAS officer from 2012 batch. He is posted in Guwahati. She said that when she had decided to opt out of her PG graduation course to prepare for IAS, many people told that it was a wrong decision. But her brother supported her in the journey and always stood behind her. She happily credited her success to her brother for being her "pillar and support" throughout.
Education Background:
She did her MBBS from Maulana Azad Medical College, New Delhi in 2013. After that she started preparations for the postgraduate course in medical science. She got success and took admission in MD pediatrics course at the SGPGI, Chandigarh. She quit her MD paediatrics course in November 2014. to prepare for the civil services.
Family:
Arkita's father is a doctor and her mother is a house wife. Her father Dr. BK Shukla who is a pediatrician said that it was happy and proud moment for them. She had worked hard and he appreciated her work. She makes them to feel proud.
Preparation and Coaching:
She started her preparation from 2014. She said that she had not joined any coaching classes for preparation and sought all help and material from her brother. She managed to prepare for it while shuttling between Varanasi and Delhi and Chandigarh. She had joined a test series and mock interviews after month of August.
About Optional:
She had taken Medical Science as her subject because she has in depth knowledge of that subject. She gets an IAS post in her first attempt.
Inspiration:
She always said that her brother is big inspiration for her. Also she draws inspiration from Former President Late A.P.J Abdul Kalam. She also gives credit to her father and mother to take faith on her. She added that "If one has a dream, they should just follow it".
Her vision:
She said that she wanted to see India on the top of the world. As an IAS officer she would   work for it. She would be honest IAS officer with a difference as god had given a chance to serve for it.
Tips to aspirants:
Work hard and dedicatedly
Follow the proper direction
Be patient and do your work sincerely, you will definitely get success