THE TRUTH IS THAT MOST ASPIRANTS
struggle to read newspapers daily.
waste over 1/2 of the day in searching, selecting and making notes.
do not dedicate enough time to develop analytical ability and conceptual clarity.
find it difficult to interlink with GS static topics.
are unable to polish answer writing and recall current affairs knowledge.
---
All this struggle leaves them tired and prevents them from having a fulfilling day. 
BUT NOT YOU – because you will follow Civilsdaily's Samachar Manthan.
It is our passion to educate you about our country and help you put your best foot forward in the exam.
---
HERE'S WHAT YOU'LL GET WHEN YOU GRAB A SEAT IN THIS PROGRAM
1. Weekly Lectures – Wholistic coverage of RELEVANT TOPICS with interlinkages. 
See how a complex topic is being covered by Sajal Sir.
2. Notes 
Most comprehensive and well-designed notes. See for yourself.
Samachar Manthan Weekly Notes (Click to download)
Samachar Manthan Micro-notes (Click to download)
3. Weekly Mains Test (10 Questions)
With SM, you will start developing your writing skills early. Discover more about the topics asked in the paper, practice being precise and in the process create your concise notes.
4. Answer Review
We are the pioneers in codifying Mains Answer Writing techniques. Our 20 Answer Writing Techniques Document is an industry-standard.
Evaluated answer sheet – 1 (Click to download)
Evaluated answer sheet – 2 (Click to download)
5. Monthly Prelims Test(100 Questions)
Our CA-based prelims tests will ensure you cover all important terms that have been in the news. You also get to master the tikdam technique of smart guessing and improve your retention abilities. 
BONUS: Membership to Samachar Manthan group – 24×7 Q&A, doubts, discussion, mentorship. Ask anything, any time. You will always have access to us. 
OUR TRACK RECORD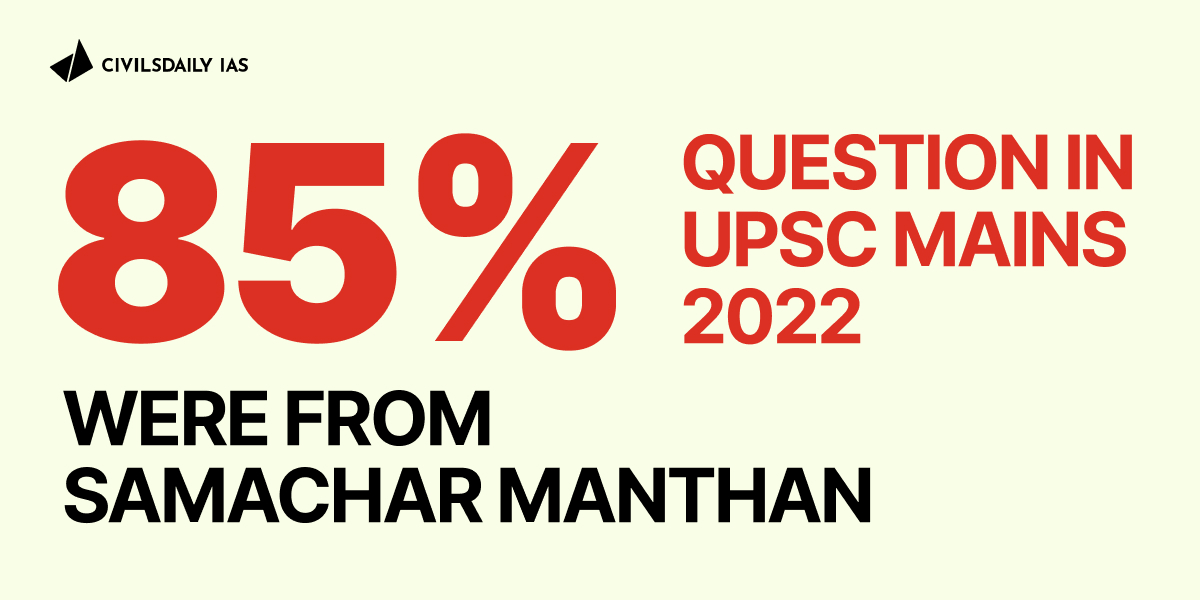 Love from our students 
100+ rankers vouch for the efficacy of Samachar Manthan, a result-oriented Current Affairs program
curriculum
instructor