The aim of this compilation is to help you serve as a last minute revision tool for the upcoming IAS Prelims 2016. UPSC is known to pitch in with factual questions in the Prelims Exam. A sincere student ends up missing out on them as a part of his/ her daily studies and here's where such compilations come to rescue!
#1. Defence Capability Enhancements 
India's biggest ship, aircraft carrier INS Vikramaditya, finally arrives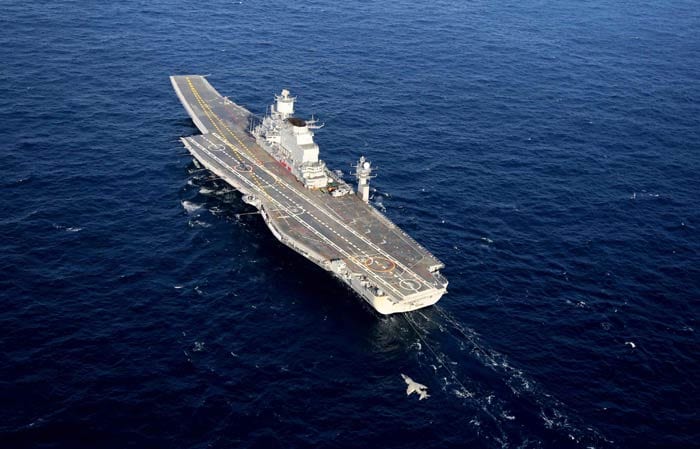 INS Vikramaditya is a Kiev class aircraft carrier which was commissioned by Russian Navy in 1987 under the name Baku. It was later renamed as Admiral Gorshkov and last sailed in 1995 in Russia, before being offered to India. India agreed to buy it in 2004 for $974 million. The cost kept shooting up as Russia delayed the delivery by over five years.
INS Kolkata – Biggest warship ever to be built in India till date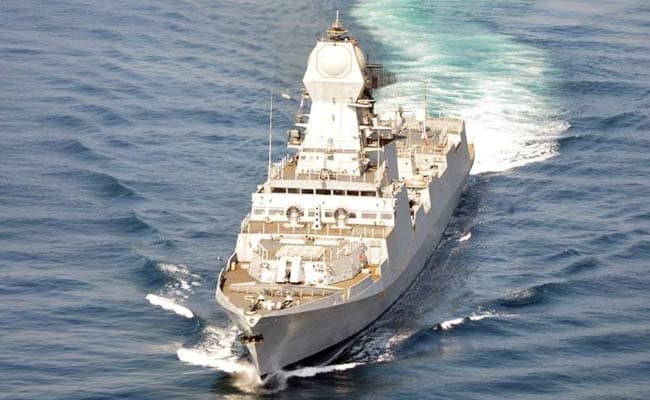 INS Kolkata is the lead ship of the Kolkata-class stealth guided-missile destroyers of the Indian Navy. She was constructed at Mazagon Dock Limited (MDL), and was handed over to the navy on 10 July 2014. A bit of an old news but mightier still!
INS Kolkata, under the Project 15 Alpha, belongs to the destroyer class and is the first of three ships currently under construction
Being wholly constructed in the country, the ship provides credence to India's defense capabilities in an geo-politically unstable world.
#2. Technological Advancements
Agni 5, India's Longest Range Ballistic Missile (2015)
Agni-V is a solid fueled intercontinental ballistic missile (ICBM)
Range – 5,000 km
Nuclear capable – YES
Three Stage Missile – Solid Fuel
Strategic Missile – YES
What's the difference between a strategic and a tactical missile system?
Strategic weapons are used for strategic purposes – threatening an opponent's industrial infrastructure, targeting their command structure, and are generally designed to hit targets which disrupt the enemy's ability to conduct warfare at a high level.
Tactical weapons are for local battlefield use, and are designed to be deployed against targets strictly of immediate military value.
NOTE: India has started the production of AGNI 6.
Surface-to-air missile 'Akash' inducted in IAF (2015)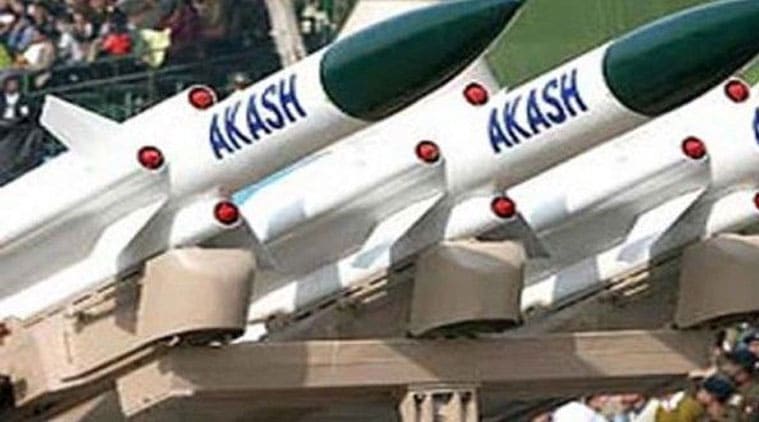 'Akash' has been developed by DRDO as part of the Integrated Guided Missile Development
The missile can track a target 100 km away and hit the enemy's helicopter, plane or drone from a 25-km distance
Astra missile proves anti-jamming capability (2015)
Astra is an active radar homing beyond-visual-range air-to-air missile (BVRAAM) developed by the DRDO
The missile is technologically more sophisticated than the nuclear capable Agni missile series of strategic ballistic missiles
The maximum range of Astra is 110 km in head-on chase and 20 km in tail chase
The Mark 2 version of Astra will have a maximum range of 150 km and tail chase range of up to 35 km
The secretive submarine-launched K-4 – nuclear missile (2016)
A long range submarine-launched ballistic missile, codenamed K-4, capable of can strike targets upto 3,500 kilometres away
The K-4, a derivative of the more well known Agni ballistic nuclear missiles already in service, will be the most potent part of India's nuclear deterrent
Incidentally, K-4 is named after APJ Abdul Kalam
Indian Navy successfully test fires Barak-8
The firing was undertaken on the Western Seaboard by INS Kolkata, wherein the missile successfully intercepted an aerial target at extended ranges
Long Range Surface to Air Missile (LR SAM) – a significant milestone in enhancing its anti-air warfare capability
Developed jointly by India and Israel
Anti-tank HeliNa missile hits targets in crucial test (2015)
HeliNa is a helicopter-launched version of Nag and has been developed by the DRDO under the Integrated Guided Missile Development Programme (IGMDP)
HeliNa missile will be integrated with the weaponised version of the Advanced Light Helicopter Dhruv, the light combat helicopter produced by Hindustan Aeronautics Limited
#3. Bonus for our readers
Most of the time you are likely to be flummoxed by questions on tactical/ strategic – surface to surface missiles. Let's list down all of them in order for you to remember and revise!
---
Did we miss out on anything? Add to the growing list for prelims worthy questions.