Note4Students
From UPSC perspective, the following things are important :
Prelims level : NATGRID
Mains level : Significance of NATGRID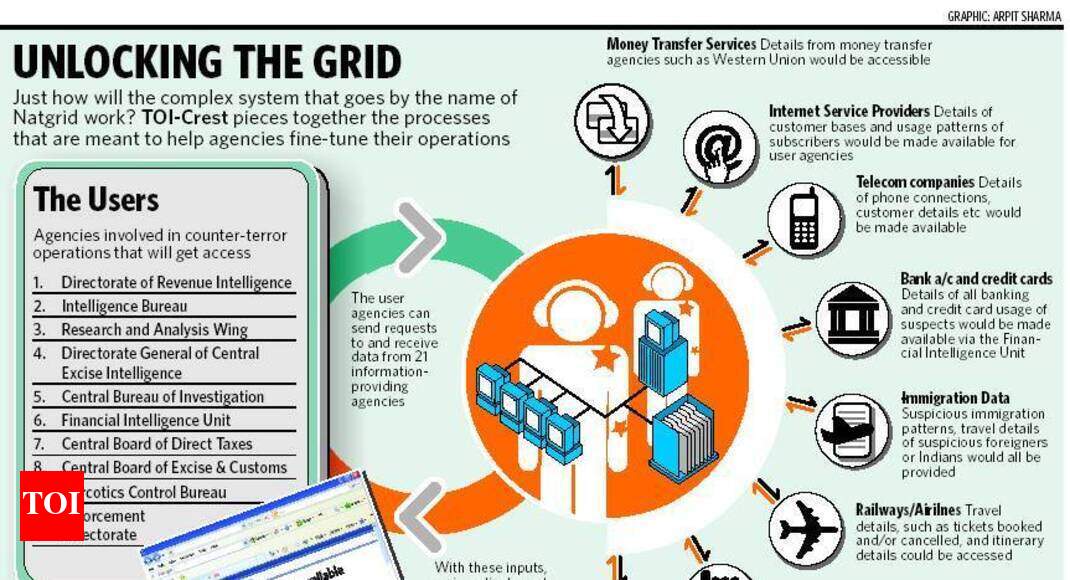 ---
The ambitious National Intelligence Grid (NATGRID) project will be operational by December 31, 2020, the Lok Sabha was informed recently.
NATGRID
The project, initially started in 2009 with a budget of ₹2,800 crore, is an online database for collating scattered pieces of information and putting them together on one platform.
NATGRID is exempted from the Right to Information Act, 2005 under sub-section (2) of Section 24.
The NATGRID links intelligence and investigation agencies.
At least 10 Central government agencies, such as the Intelligence Bureau, Research and Analysis Wing and others will have access to the data on a secured platform.
NATGRID has developed application software for proof of technology (POT) which is yet to be fully rolled out. NATGRID solution is planned to go live by 31.12.2020.
Utility of NATGRID
The NATGRID will enable multiple security and intelligence agencies to access a database related to immigration entry and exit, banking and telephone details, among others, from a common platform.
The 10 user agencies will be linked independently with certain databases which will be procured from 21 providing organisations including telecom, tax records, bank, immigration etc. to generate intelligence inputs.