Note4Students
From UPSC perspective, the following things are important :
Prelims level : SCO
Mains level : Read the attached story
PM Modi will travel to Samarkand in Uzbekistan to attend the first in-person summit of the SCO (Shanghai Cooperation Organisation) countries since the COVID-19 pandemic.
What is SCO?
After the collapse of the Soviet Union in 1991, the then security and economic architecture in the Eurasian region dissolved and new structures had to come up.
The original Shanghai Five were China, Kazakhstan, Kyrgyzstan, Russia and Tajikistan.
The SCO was formed in 2001, with Uzbekistan included. It expanded in 2017 to include India and Pakistan.
Since its formation, the SCO has focused on regional non-traditional security, with counter-terrorism as a priority.
The fight against the "three evils" of terrorism, separatism and extremism has become its mantra. Today, areas of cooperation include themes such as economics and culture.
India's entry to the SCO
India and Pakistan both were observer countries.
While Central Asian countries and China were not in favor of expansion initially, the main supporter — of India's entry in particular — was Russia.
A widely held view is that Russia's growing unease about an increasingly powerful China prompted it to push for its expansion.
From 2009 onwards, Russia officially supported India's ambition to join the SCO in 2017.
China then asked for its all-weather friend Pakistan's entry.
Changing the narrative of SCO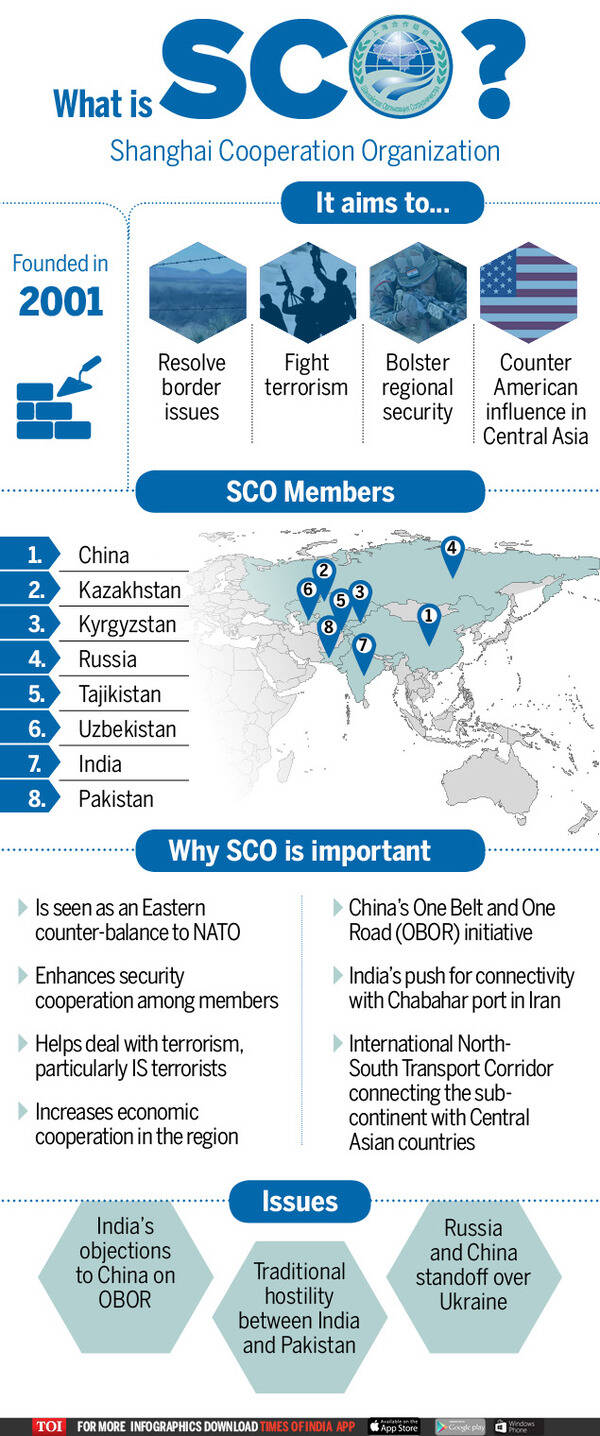 There has been discussion in the international arena that the trend of non-alignment is back.
NATO is based on Cold War thinking.
The logic of NATO is creating new enemies to sustain its own existence.
However, SCO is a cooperative organisation based on non-alignment and not targeting a third party.
India and SCO: Present status
India will host the SCO summit next year, and Varanasi has been selected as the SCO region's first "Tourism and Cultural Capital".
India will also be chairing the summit.
UPSC 2023 countdown has begun! Get your personal guidance plan now! (Click here)