India's Deepa Malik bagged a silver medal in the Women's Shot Put – F53 event at the 2016 Rio Paralympics Games. With this historic achievement, Deepa became the first Indian woman ever to clinch a medal at the Paralympic Games.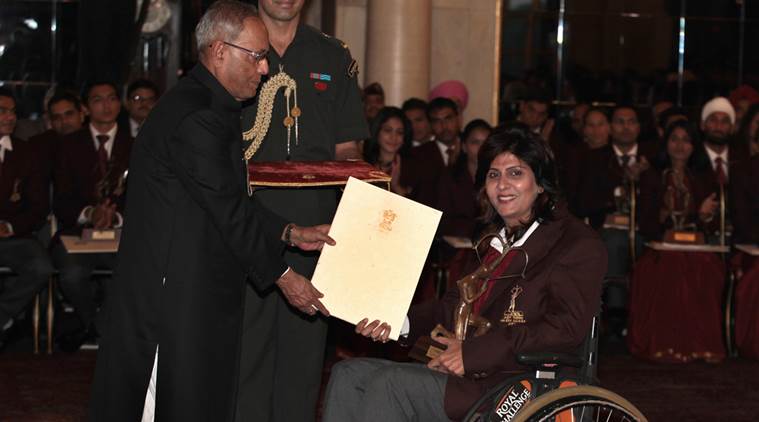 Deepa is a paraplegic, paralysed from waist down and mother of two and wife of an Army officer. Life took a twist when a spinal tumour made walking impossible for her 17 years ago.
The spinal tumour had to be operated and 31 surgeries were conducted on Deepa which was healed after 183 stitches between her waist and legs.
What propels her? What is her recipe for happiness and success?
#1. Learn to Adapt
"I could have sat and cried," says Malik referring to the time in 1999 when a spinal tumour paralysed her from the waist down. Instead she focussed on adapting to her new wheelchair bound life. "I made what was left stronger. I made my arms stronger."
Have you ever been in such situations? Lost out in Prelims? Lost out in Mains? Lost out in interviews and many other such permutations and combinations?
#2. Don't stop learning
Malik continuously pushes herself to learn new things. In 2013, she drove 3,278km from Chennai to Delhi. A few years before that she drove across nine high-altitude passes in nine days on India's highest motorable road in Ladakh as a participant in the gruelling Raid de Himalaya rally.
#3. Age is irrelevant
At 45, she was the oldest member of the country's Paralympic Games team this year. She began taking sports seriously at 36. She is the only Indian woman to take part in the Games—ever.
How many times have you gathered yourself up and carried on? How many times have you let minor setbacks, repeat attempts not bother you and carry on? This brings us to the next …
#4. Don't make excuses 
"I'm a solutions person," she says. She has the ability to quickly shift to Plan B. In recent years, Malik has switched back and forth from javelin to shot put in international tournaments.
What is your Plan B? If UPSC keeps acting quirky, what is your alternate? Many a toppers do write other exams besides the UPSC Civil Services. Many go ahead and take up courses in public policy research etc. Have you thought of anything?
#5. Don't worry about feeling low
"Your lows should be a jumpstart," she says. A way to prepare for the highs. She says she uses the lows as a way to understand her shortcomings . "The purpose of sadness is not to demoralize yourself but to evaluate where you are lacking so you can bounce back," she says.
#6. Don't think it's easy
She trains 24×7. Everything is key from the time she wakes up to the time she sleeps. She has to manage her bladder and bowel movements. She doesn't have torso or stomach muscles so she has to time her light meals carefully. Every time she trains, she has to follow that with a prolonged physiotherapy session to relieve the spasms.
#7. Learn from the army
Malik's father and husband were both colonels in the Indian Army. Being part of that life taught her to be prepared for the unseen and focus on her priorities. "When you're in battle mode, nothing comes between you and your duty," she says.
---
Source: Live Mint