Aspirants who generally have no problem with subjects like History, Polity, Art and Culture and Current Affairs, falter when it comes to Geography. This is because, Geography is a technical subject and one gets confused on what to read and what to give a miss.
It's quite amusing but the reality is that there are more facts you might have to remember for geography than, maybe history or polity. This could range from water-bodies, ports, straits, important physical features, natural resources etc.
Barring a year or two, the number of geography questions that appeared in prelims have averaged in the range of 12-25. Scoring well in this area is important for those who are in the 80-90s range in their test series.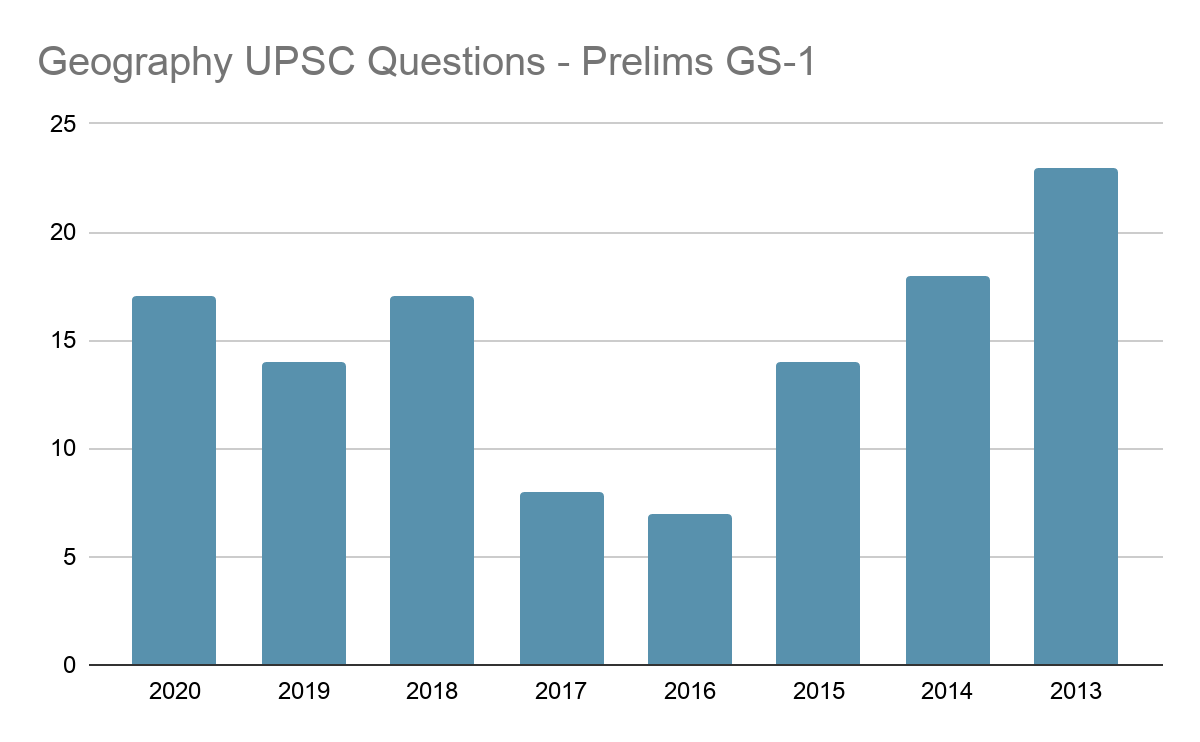 Free Open to All, Webinar by CD Geography Mentor Purnima Ma'am
We understood the UPSC aspirants need of preparing for Geography in a less time consuming manner while understanding the relevant information for the exam.
That's why on Thursday we are coming up with a free live webinar by Purnima Ma'am who will give all aspirants the right guidance on how to study for this subject for Prelims 2022. The webinar will be truly focused on Geography for Prelims 2022. By the end of the webinar, students will gain confidence and interest to open their atlas and textbooks and study the subject all over again.
Purnima Ma'am has completed BA in Geography from Miranda House and MA in Geography from Jawaharlal Nehru University. She is currently pursuing PhD in Geography on Net-JRF scholarship.
What Will You Learn From This Free Live Webinar?
1. Which NCERT books to cover? Purnima Ma'am will explain the chapters to read for Geography prelims in NCERT 6-12th books.

2. Topic wise importance for UPSC Prelims 2022. From Fundamentals of Physical Geography, Fundamentals of Human Geography, India, People and Economy.

3. What are the online sources to refer for topics not covered in NCERT? Purnima Ma'am will highlight the specific and limited literature which is available online for free.

4. Live demonstration of Previous Year Question Papers. The direct questions that from NCERT textbooks from Prelims 2016-2021.

5. How to do weekly revision for maps? Everything from straits, ports, geographic location that will be covered.

6. Current affair topics of 5 years for Indian and World Geography. How to do a final revision on these topics?

7. How to allocate time for Geography Revision on a daily basis if that's the reason you are scoring less?

8. Certain Mnemonics to remember important facts in Geography. Popular memory techniques used by toppers to ace Geography.
Webinar Details
Start from where you are, use what you have and still score well in Geography prelims for UPSC-CSE 2022! Clear your doubts with Purnima Ma'am in the upcoming session.
Date: 24th March, 2022
Time: 7 PM