I was quite happy to know that India regained its No. 1 spot in the Test Ranking after beating New Zealand by 178 runs in the second Test at Eden Gardens when I heard this news – BCCI is so frust with the Justice Lodha committee's decisions that it might just cancel the ongoing series against New Zealand. 
The risk of losing out on a good old test cricket spectacle was unbearable and so I decided to dig out this Lodha vs BCCI topic for you guys!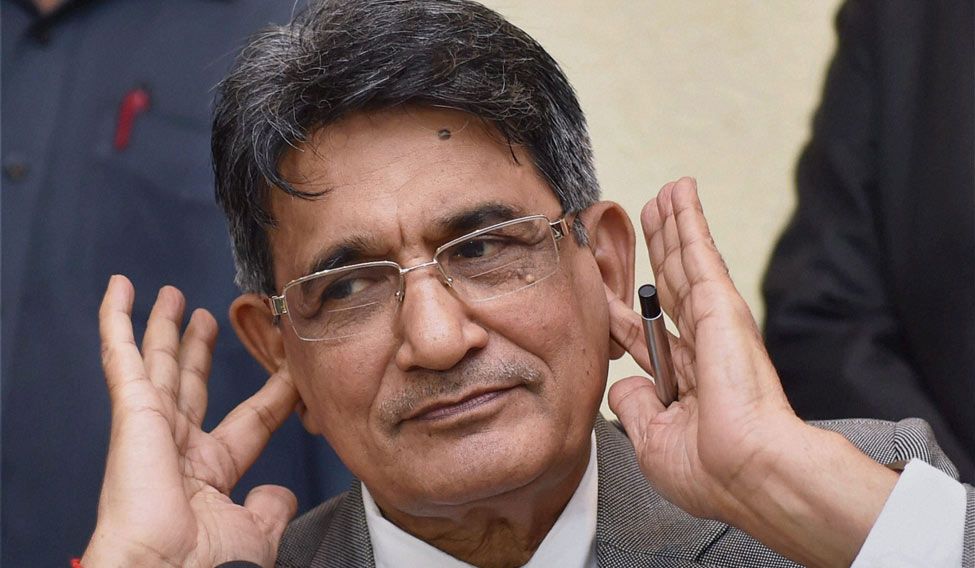 NOTE: CD has done an amazing job on writing a backgrounder to the Lodha Committee, so much so that when I typed "What is Lodha Committee" in google – the civilsdaily link was bang on the first search (Try Karo!)
---
Confusion Level 1: If I remember correctly, Lodha Committee was set up by the SC because they wanted to look into the Indian Premier League spot-fixing and betting scandal of 2013 + Some governance related issues. How severe were Lodha committee recommendations?
[Jan 2015] SC basically had issue with the way BCCI was structured and governed. They possibly realised that the root cause of all evil (betting and fixing etc) lies in well.. the root = governance structure. Hence, after punishing the spot fixers, do this –
– Propose changes to the current structure with a view on preventing sporting frauds, conflict of interests, streamlining the working
– Make it more responsive to the expectations of the public at large
[Jan 2016] Lodha Sir comes back with big bang reforms. Massive shakeups recommended. Massive overhauling recommended. Obviously BCCI (a private body) went nuts reading it.
---
Confusion Level 2: BCCI is a private body? The body which selects the Indian Cricket team is a private body!!! What sorcery is this?
Yes 🙂
The BCCI is an autonomous body registered under the Societies Registration Act. Recognition has not been granted by the government. However, given that the ICC recognises the BCCI as the apex national federation responsible for promotion of cricket in India, a team selected by BCCI is considered as the Indian team. The ministry only grants the BCCI permission to participate in international events and for holding international matches in India at no cost to the government. This is subject to clearances from the ministry of external affairs from a political angle and the ministry of home affairs from the security one.
Many of us didn't know this for sure! Apne ko kya hai – cricket khelna hai bass. 
---
Confusion Level 3: Okay, so what were the badass reforms suggested by the Lodha Committee?
I will give the laundry list of accepted reforms (by SC) at the bottom of the post but just to give you the idea of how ruthless Sir Lodha was on BCCI, here are the 3 suggested reforms which even SC rejected- 
– Bringing the BCCI under the RTI Act

– Imposing restrictions on television advertisements during the broadcast of matches

– Legalising betting in India
Ah, okay – so were BCCI folks pleased then? Naah. Far from it!
They went to another former Supreme Court judge, Justice Markandey Katju to advice them on how to respond to the SC verdict on Lodha Committee.
Katju recommended that BCCI should file a review petition before a larger bench of the Supreme Court and ensure that Lodha panel be pronounced "null and void".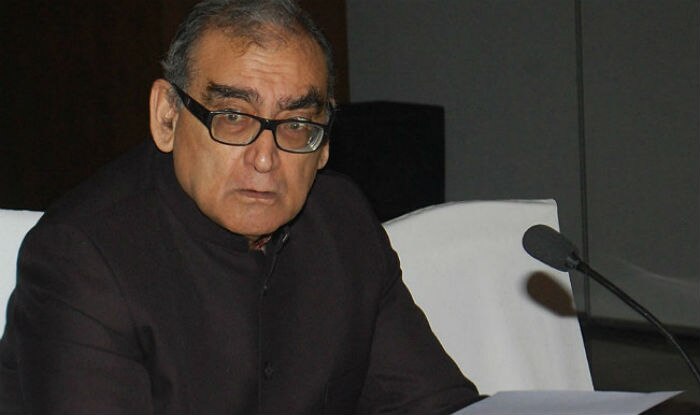 ---
Confusion Level 4: Woaah! That's a fight in making right? What happened next?
BCCI files a review petition – Lodha panel got fumed and asked SC to just go ahead and sack the BCCI's top functionaries. And this is where SC steps in "like a boss" and asks BCCI to fall in line.
Justice Thakur said, "BCCI thinks it is law unto itself. We know how to get our orders implemented. BCCI thinks it is the lord. You better fall in line or we will make you fall in line."
[September 30, 2016] BCCI eventually relented and accepted most of the recommendations except the major recommendations like one-state-one-vote policy, the 70-year age cap and the maximum tenure of nine years with cooling-off periods in between.
Confusion Level 5: Ah! So here we are. Here's where Lodha panel allegedly asked the banks to freeze BCCI's accounts and the whole issue on calling off the ongoing India-NZ series
Hope you get the drift of the whole case. There might be still a lot of updates on this issue and CD's Newscards will keep you updated on the same and I would love to hear your opinions on the ongoing debate – 5 Oct 2016 | DEBATE: Lodha Committee freezes BCCI accounts 
---
Confusion Level 6: What were the recommendations by Lodha Panel?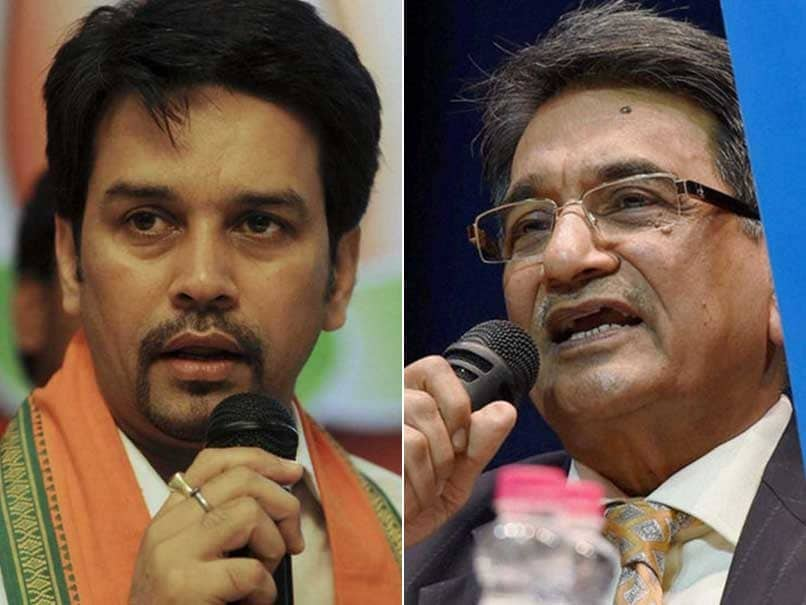 Do away with the rotational system of appointing the BCCI president, by which every zone (north, east, south, west and central) gets its turn to nominate its candidate.
One-state-one-vote: This will affect some states that have multiple associations, such as Maharashtra, which has three – Mumbai, Maharashtra and Vidarbha. Associations without any territorial definitions, such as Railways and Services, will not get a vote.
There should be only five elected office-bearers: president, secretary, vice-president, treasurer and joint secretary, as against the earlier system where there were as many as five vice-presidents itself. 
These five elected members will serve a maximum of three terms of a total of nine years across positions. They will not be allowed to serve two consecutive terms. Each term should be separated by a "cooling-off" period. 
The BCCI president cannot have an additional vote in meetings, and will not be involved in team selection. The tenure of the president cannot be longer than three years.
Ministers and bureaucrats will not be allowed to hold positions in the BCCI or the state cricket associations. Office bearers also cannot be above 70 years of age. 
All of the BCCI's selection committees (senior, junior and women) should have only three members, as against the current five. The senior selection committee should only have former Test players, with the most capped one being the chairman.
State cricket associations should also have only former players, and the board should implement a proper stadium rotation policy so that all venues get to host matches.
The BCCI's highest decision-making body, the Working Committee, should be replaced with a nine-member Apex Council. This council will include representatives from the players' community, including a woman, and a nominee of the Comptroller and Auditor General.
An independent auditor should verify how the full member state associations have used the grants given to them by the BCCI.
The BCCI has to share details of its balance sheet, expenditures, meetings, reports, rules and regulations, and orders of authorities on its website.
The legislature should consider bringing the BCCI under the Right to Information Act.
---
Questions from Target Mains
#1. Do you think it is prudent on part of the Supreme Court to intervene and direct bodies such as BCCI to accept certain committee's recommendations to change their way of functioning? Substantiate.
#2. Do you think the Lodha Committee's report on the administration of the Board of Control for Cricket in India (BCCI) is an intrusion into affairs of otherwise well governed sport in India? Critically examine.
#3. Discuss the recommendations of the Lodha committee on cricket administration in India. Do you think corruption will decline if these recommendations are implemented fully? Critically analyse.
---
I hoped you liked reading this and it helped you get a grip at the narrative of the whole issue. Comment and let me know of missing angles and larger ethical, political/ governance related debates this may give rise to.
Also, thank you for showing your love on the Agricultural Economics For IAS Mains series that I started over here – I will keep updating the lectures in due time and keep things interesting for you 🙂