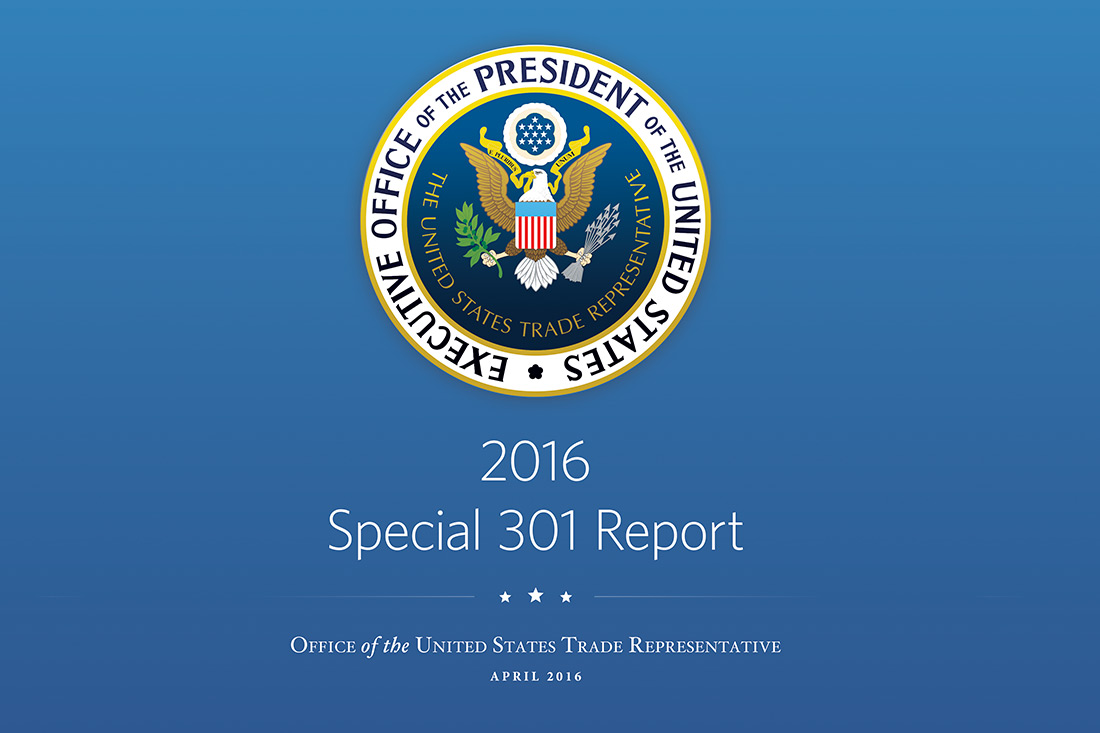 If you have been following our coverage on this story – Intellectual Property Rights in India  along with the CD explains article written on the same link, you would be aware of a latest development –
After releasing our National IPR Policy, our commerce minister, Nirmala Sitharaman maintained that –
India does not recognise "unilateral measures" such as the U.S. Special 301 Report that tries to create pressure on countries to enhance IPR protection beyond the World Trade Organisation's Agreement on Trade-Related Aspects of IPRs (TRIPS).
---
So, this is a classic case of Uncle Sam bullying the minions with its internal reports!
The Report: Comes under US Trade Act 1974, Section 301 and is prepared by office of USTR
Office of US Trade Representative (USTR) has to prepare a list of countries, whose IPR regime has negative impact on American products in their markets
The resultant? Lo and behold, it's the Special 301 report which rants about –

Weak and incompetent IPR regimes of a list of countries
Elaborate on their inadequate IPR policies and press for a censure
The Special 301 report eventually ends up classifying countries into 3 groups:
Priority Foreign Countries (PFC) – Red Flag! Most egregious offenders (Hello Ukraine!),
Priority Watch List (PWL) – Serious offenders (India is here),
Watch List (WL) – Less serious offenders
The PWC number is *13
---
Being in the PWL, India does not have much to fear and that probably is the reason why we could make bold statements like the one above! We have been a PWL since the inception of the report, which begs an inquiry into what's the issue with India's IPR and USTR?
What does the 2016 Special 301 report has to say about India?
+ives
#1. In 2016, the United States continues to prioritize making progress on IPR issues through the High Level Working Group on Intellectual Property (IP Working Group), established by President Obama and Prime Minister Modi
#2. The 2015 passage of the Commercial Courts, Commercial Division and Commercial Appellate Division of High Courts Bill may provide an important new tool for new patent and trademark applications
#3. Acknowledged and applauded the establishment of India's first anti-piracy policy unit in Telangana and Andhra Pradesh's anti-piracy campaign, which resulted in the arrest of 11 individuals
#4. Welcomed the deliberate and transparent process employed in India's evaluation of a compulsory license application in 2015
-ives
Doesn't have separate Anti-Camcording law to combat video piracy.
Doesn't have special takedown procedures against piracy websites
Indian Patents Act prohibits "ever greening" of patents. As a result, Novartis lost patent of anti-cancer drug "Glivec". USTR interprets it as an obstacle to IPR of MNCs.
India permitted a domestic company NATCO to produce cheaper generic version of Bayer Pharma's patented drug Nexvar. USTR interprets such "Compulsory licensing" as an obstacle to IPR of MNCs.
India's Drug Price Control Order 2013, permits certain Indian manufactured drugs to be sold at higher price. Same relaxation not given to foreign companies.
India is the top supplier of counterfeit pharmaceuticals to USA. Patent holder lose billions of dollar each year due to counterfeit / pirated products.
Should India (really) worry about the Priority Watchlist tag?
Special 301 report violates WTO principles. It permits US government to take unilateral actions against any country. Despite the fact that USA, India, China – all have agreed to sort disputes through WTO dispute resolution mechanism
Americans have just kept the carrot dangling, by keeping India in the 'Priority Watch List', so that the threat remains. And, OCRs are nothing but keeping the pressure on, so US will continue to play their games with Modi or whoever else comes in power. Americans only concerned with maximizing their profit. (Hardeep Singh Puri, Ex-UN representative)
MCQs
Q1. One of the reasons why USTR included India under the "priority watchlist" in its Special 301 report:
Indian laws permit ever greening of patents by domestic companies but deny the same to Foreign companies.

India is the biggest supplier of counterfeit medicines to USA.

Sun Pharmaceutical's plant in Punjab was violating quality guidelines set by US-FDA.

None of above
Q2. Which of the following statements are correct?
US Trade Act permits their government to impose sanctions on "Priority foreign countries" listed under USTR's special 301 report.

Apart from India, Ukraine is also in "priority foreign country" list

Despite Ukraine being a "Priority foreign country" under Special 301 report, USA has deferred sanctions on Ukraine, given the ongoing Crimean crisis.
Correct choice
Only 1 and 2

Only 2 and 3

Only 1 and 3

All of them
Q3.Correct statements about "Compulsory License" in Patent law?
It is an Authorization given to a third party to manufacture a patented invention at cheaper price, without original patent owner's willful consent.

As such, Compulsory License is not permitted under Indian Patents Act, but SC has permitted it in Nexvar case for larger public interest.

Both A and B

Neither A nor B
Q4. Incorrect statements about "Ever Greening" in Patent law?
It is a practice of extending patents on pharmaceutical products by making slight changes to a drug molecule.

Indian Patent Act prohibits ever greening but permits compulsory licensing.

Both A and B

Neither A nor B
Q5. Indian Patent Controller General gave compulsory license to NATCO to manufacture Bayer pharma's anti-cancer drug "Nexvar", because _____.
Bayer pharma was "evergreening" the patent of the drug molecule.

Bayer pharma had forged clinical trial records to obtain the patent.

Bayer pharma had obtained patent only for Germany and not for India.

Bayer pharma was selling patented drug at an unaffordable price to Indian patients.
Q6. Novartis lost patent right over its anti-cancer drug Glivec in India, because ____.
Novartis was selling imported drug at an unaffordable price to Indian patients.

Novartis had forged clinical trial records to obtain the patent.

Novartis had obtained patent only for Switzerland and not for India.

Novartis was "ever-greening" the patent of the drug molecule.
---
Published with inputs from Gaurav