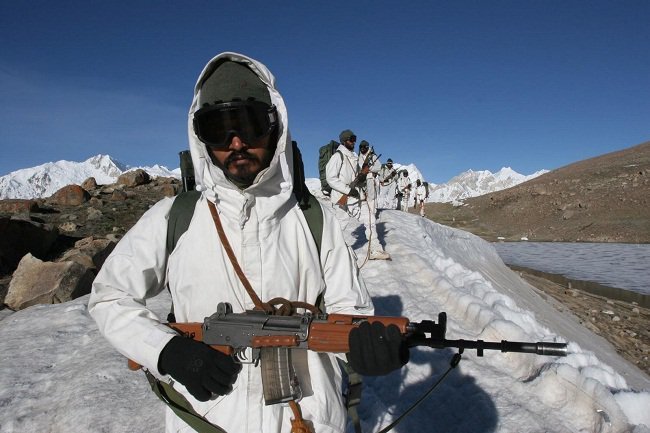 Hello,
Firstly I am come from a educated background. My father is a lecturer in a government college and a civil activist.
I got 87% in 10th, but dived to 57% in 12th(at kota IIT thing). Came back home but couldn't motivate for studies. Environment back home was not conducive for studies(too much hooliganism and politics in college) and my father gauged my lack of interest in studies.
Then, I tumbled upon a recruitment gimmick by Indian Airforce(gimmick because they didn't tell us major rules in a white paper that we are signing a bond for 20 years, almost irrevocable, a new kind of modern slavery I would say after reading our constitution). I gained a lot in IAF as it is very tech savy and keeps you motivated.
Then I had this tenure at leh, where I had 3 mth stint at siachin glacier, this was first time I become religious (fear of not coming back safe)otherwise I rearely say hi to god and I hope god is okay with that. Calm, pristine, chick white surrounding would make anyone feel calm from within and provide time for introspection.
Though this journey satiated most of my thirst for adventure, but at a cost, I started forgetting things quicky, difficulty in recollecting words though I could visualise situation but couldn't express in words clearly and above all, my physical health(as per defence journal you get 10 years older in physical stamina after 3 mths in siachin, and I feel older than that).
Now as a reward we get choice posting, I asked for a place near my hometown, but I got Delhi. Here every news paper u come across displays big advt of IAS coaching institutes.
I wanted to regain my lost brain and indulge in something productive, had some spare money, no family obligation, so started my IAS dream.
My working schedule allow me to join only during weekend and after 6pm only. So I joined a now quite reputated coaching and only coaching which starts at around 6:15pm and spent what I saved in leh. But I regretted soon as that institute focuses only those who pass prelims and it was a big task for me as I was out of studies for 6-7 years. Hardly any notes, zero coverage of Sci and Tech, Env and Eco, Economy and very selected points of rest syllabus, no mains preparation till u don't go for mains, forget interview…as claimed in FREE SEMINAR.
So left institute, then a family friend introduced me to Mrunal and Civils daily, truly speaking this was the first time in about last 10 years I felt hungry for knowledge, as concepts and news cards so good.  
Now the issue is  I have less time, no money to waste on institutes, no friends for discussion(this is biggest issue), no motivation(as never cleared prelims except once for RPSC) and no access to quality notes for base books(many get it from seniors or those selected).
        I hate typing so….difficult to write more
Life has been really kind to me, but I couldn't make use of opportunities I got and really hate for letting down my parents and relatives.
---
This post was an email from a reader. Has been kept anonymous for his comfort. If you wish to write to us about your story – email us at hello[at]civilsdaily.com