Continuing the series on Cultural Institutions, today we'll exclusively focus on Art Institutions. While earlier we learnt about Institutions that preserve Tangible Heritage such as Architecture (ASI and INTACH), following Institutions are noteworthy because they promote Intangible Heritage of our culture; notably- Literature, Music and Dance.

These are especially important considering recent furore of Sahitya Akademi awardees returning their awards in what was referred to as "Award Wapasi". We'll also learn about another Institution and various awards & means through which they promote arts in India. So, let's get started!
1. Sahitya Akademi (1954)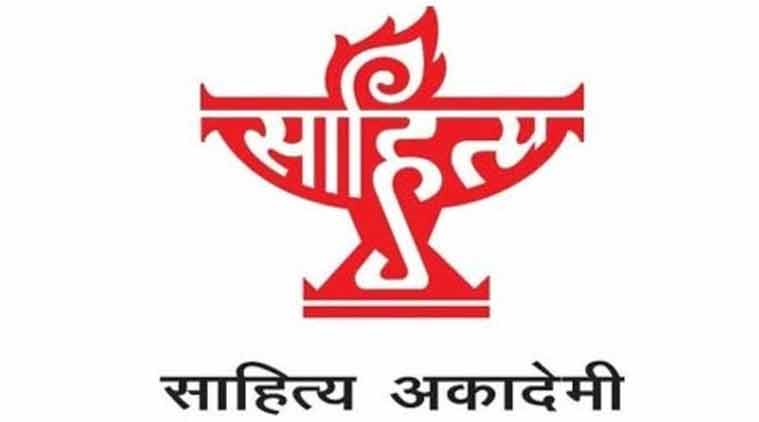 Its an Autonomous organization fully financed by the Government
Also referred to as India's National Academy of Letters
Entrusted with promotion of

Literature

("Sahitya" means Literature in Hindi) through following mechanisms:
Literary dialogue, publication and promotion
Undertakes literary activities in Twenty-four Indian languages

Trap Info

: Note that it goes beyond 22 languages of the 8th Schedule to include English + Rajasthani

Development of Indian literature
Awards and Fellowships
Sahitya akademi award (Plaque and Cash of 1 lac)

Poetry, Novel, Essay, Autobiography, Literary Criticism in 24 languages

Bhasha samman

Awards to writers for significant contribution to Indian languages other than the above 24 major ones
Contribution to classical & medieval literature
Given to writers, scholars, editors, collectors, performers or translators

Premchand fellowships (started in 2005)

Given to persons of eminence in the Field of Culture from SAARC countries <thus its scope extends to beyond (i) India and (ii) Literature>

Coomarswamy fellowships

Given to scholars from Asian countries <not just SAARC> to spend 3 to 12 months in India to pursue a literary project

Sahitya Akademi fellowship

Given to the "immortals of literature"
Limited to 21 people at a time
First recipient was 2nd president of India Dr. Sarvepalli Radhakrishnan
Other notable ones: Khushwant Singh, VS Naipaul
Issues faced by Sahitya Akademi
Although Sahitya Akademi awards are notable for its merit based selections it is not untouched by controversies.
A jury comprising of Literary Stalwarts selects awardees (as opposed to Prime Minister for Civilian Awards such as Bharat Ranta, Padma Shree etc)

This is a good reason why the Sahitya Akademi awardees shouldn't be returning their awards, as they've been conferred on their artistic merit. Returning the award would be demeaning the jury's decision and the historic institution.

Transparency issues regarding nomination of litterateurs for the coveted Sahitya Akademi Award

Interference of Bureaucrats in nomination procedure, who aren't qualified to make any kind of literary selections (they narrow down the pool of nominees for Jury to make final selection from)

Due to this reason, past awardees such as Khushwant Singh had criticized the process for ignoring eminent writers and awarding below-par writers and sub-standard literary works.
2. Sangeet Natak Akademi  (1953)
Mandate/Objectives:
Another Autonomous Institution under Ministry of Culture
Promotion of performing arts– Indian music, dance and drama
Maintains a Gallery of Musical Instruments
Maintenance of standards of training in the performing arts
Teaching institutions

Kathak Kendra, Delhi (Classical Dance from Uttar Pradesh)
Jawaharlal Nehru Manipur Dance Akademi in Imphal
Sattriya Centre (Classical Dance from Assam)
Centre for Kutiyattam (Age-old Sanskrit theatre of Kerala; Also an Indian Intangible Cultural Heritage as per UNESCO)
Chhau Centre (Tribal martial dance in Odisha, Jharkhand and West Bengal)
Awards:
Sangeet Natak Akademi Award:

Highest national recognition conferred on eminent artistes.

Sangeet Natak Akademi Fellowship, Ratna Sadsya

To distinguished individuals for their contribution to the field of arts, music, dance and theatre.

Ustad Bismillah Khan Yuva Puruskar:

Given to young artists for their talent in the fields of music, dance and drama
Notable info about Ustad Bismillah Khan:

Known for popularizing the shehnai, a subcontinental wind instrument of the oboe class
Awarded India's highest civilian honour, the Bharat Ratna, in 2001, becoming the Third classical musician after M. S. Subbulakshmi and Ravi Shankar to be accorded this distinction
---
Published with inputs from Amar