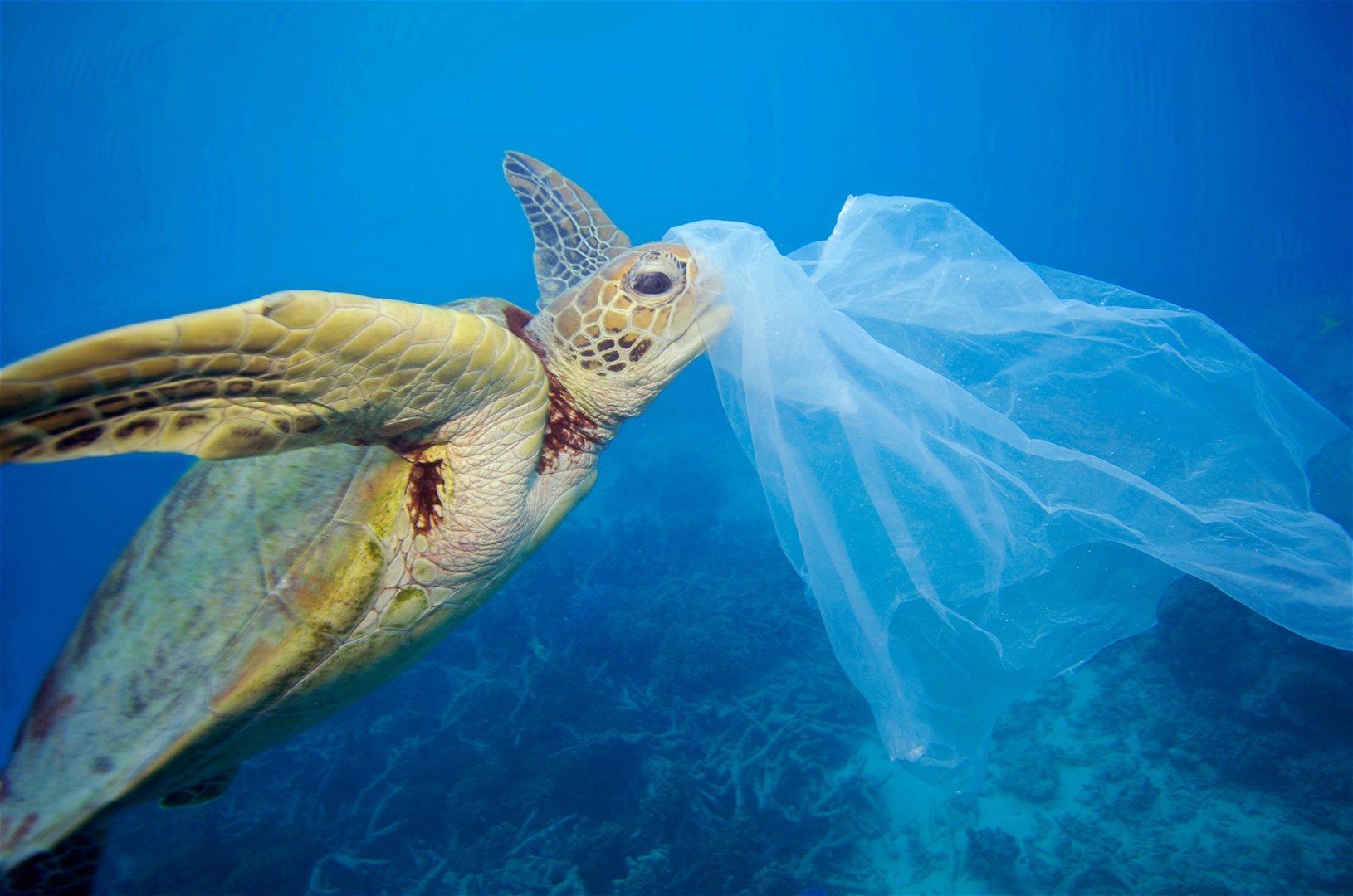 ---
Plastic ban delayed



A blanket ban though would not take place, contrary to expectations that were raised after the PM mentioned of single-use plastics in his August 15th
India would phase out single-use plastics by 2022, PM Modi announced at the 150th birth anniversary of Mahatma Gandhi in Ahmedabad on October 2, 2019.
Single Use Plastics
As the name suggests, single-use plastics (SUPs) are those that are discarded after one-time use.
Besides the ubiquitous plastic bags, SUPs include water and flavoured/aerated drinks bottles, takeaway food containers, disposable cutlery, straws, and stirrers, processed food packets and wrappers, cotton bud sticks, etc.
Of these, foamed products such as cutlery, plates, and cups are considered the most lethal to the environment.
Missed the date. Why?
With several crises on the economic front and fears in the plastic industry due to the proposed ban, the government is not too keen on taking any rushed decision on a blanket ban. This has been for various reasons:
1) Fear of Job losses
Experts and people related to the plastic industry feared severe job losses in the industry due to the proposed ban.
There are over 50,000 plastic manufacturing industrial units functional in the country currently, providing employment opportunities to 4 to 5 million people.
A blanket ban on single-use plastic could lead to closure of about 10,000 industrial units and over half a million people would be out of jobs.
2) No definition of single-use plastic yet
The major bone of contention remains the fact that there is no central definition of what comprises single-use plastics, which may adversely affect any sort of ban.
The PM defined them as plastics which are used only once and then discarded.
At times, it is misunderstood to mean only polythene bags. For any ban to be successful, we need a clear definition of single-use.
3) Poor response from states
The 2019 CPCB report remarked that states/UTs were not furnishing information regarding Plastic Waste Management Rules, 2016 in their jurisdiction.
This included PW generation records, creating state level advisory body, framing bylaws, marking and labelling of MPLs, plastic manufacturing/recycling units etc.
States/UTs were not taking concrete steps to take preventive and regulatory measures envisaged under the rules.
4) No clarity on policy move
Stakeholders in the plastic industry have been also holding meetings with the government seeking clarity in its policy on single-use plastic.
Various stakeholders demand that the government should promptly come up with a clear cut policy towards implementation of plastic ban and then it should be carried out in a phased manner.
This will also help the industry in understanding its impact and then they might be able to accept it.
Why is ban needed?
1) Pollution
India generated 26,000 tonnes per day (TPD) of plastic waste in 2017-18, the latest year for which data is available, according to the Central Pollution Control Board.
Of that, 15,600 TPD, or 60 per cent , was recycled.
The rest ended up as litter on roads, in landfills or in streams. Uncollected plastic waste poses a huge threat to species on land and in water.
 2) Non-renewable and non-biodegradable

Unlike scrap metal that's recycled almost entirely, about 90% of the plastic the world has produced so far has been discarded as waste.
This is resulting in global environmental and social damage of more than $2.2 trillion every year.
 3) Energy intensive
Production of plastic material is very energy intensive.
They require a lot of water for their production. Thus using plastic bags is not advisable.
4) Threat to aquatic life
Being non-recyclable, plastic bags end up in the oceans. While they reach, they break up into tiny little pieces and are consumed by wildlife.
Thereby leading to health issues or even death. Many animals also get entangled or trapped in plastic bags.
5) Health hazard
Toxic chemicals from plastic bags can damage the blood and tissues.
Frequent exposures can lead to cancers, birth defects, impaired immunity, hormone changes, endocrine disruption and other serious ailments.
Phasing out SUPs. How?
1) Baseline and inventory analysis
There is a need for a thorough analysis of environmental, social and economic impacts of SUPs.
Inventorization studies in order to estimate how much fraction of single use plastics is there in our plastic waste, how much of this fraction comprises packaging waste, cutlery items, carry bags, PET bottles, etc., are to be done.
These numbers shall help assess the scale of such waste and look for a clear alternative.
There needs to be an initiative at state level to push cities to inventorize their dry waste. Since the composition of our waste has changed drastically with more plastics, it is important that this be done.
Only then we can assess the extent of their impact before imposing bans. Such a study has not been done so far and has now become the need of the hour.
2) Clearly defining of SUPs
For this ban to be successful, we need a clear definition of SUPs. Currently, different definitions are used by governments.
Single use simply means products that are used once and then discarded. This includes a huge amount of packaging waste, including water bottles and so a clear definition is critical.
Any plastic that is made from polymers of HDPE, LDPE, PET, PS, PP, EPS is single use plastics, according to the United Nations.
The definition in Australia is that single-use plastic includes shopping bags, cups, straws and packaging.
The IEEP's and European Commission's definition says single-use plastics can include any disposable plastic item designed to be used only once.
Therefore, specific definitions pertaining to the composition, uses and categories of single-use plastics should be framed.
3) Categorization of plastics
There are three elementary steps for successfully banning plastic products. The government first needs to prepare a list of items that cannot be recycled.
It must then ascertain what available alternatives can be provided for them.
Only if these items are readily available should the ban be implemented. Otherwise, the industry must be provided a "transition period".
4) National Action Plan for phasing out SUPs
There is a need for a National Action Plan or guidelines that should focus to implement plastic ban in a phase-wise manner in terms of urgency.
This means products that have alternatives available should be phased out earlier than those that don't have alternatives, simultaneously reinforcing R&D funding for different alternatives and eco-friendly products.
The phase-wise banning should be developed based on materials, recyclability, availability of alternatives and livelihood security to the informal sector.
Keeping this and current post-consumption patterns in mind, a framework indicating range of SUP products needs to be devised to assist the policy makers in ideating, planning and executing the phase-wise SUP ban.
5) Strengthening waste management systems
Imposing a ban on SUPs is only a part and not the whole solution. However, better waste management systems with focus on segregation incentive models can help achieve long-term impacts.
If cities segregate waste into three fractions — wet, dry, and domestic hazardous waste — and if municipalities create infrastructure in terms of material recovery facilities or sorting stations, dry waste can be sorted into different fractions.
This then has value and a market and will not end up as litter. We need to source segregate.
6) Recycling
Establishing and monitoring domestic recycling units in every state and Union territory, incentivising the recyclers in the unorganised sectors should be promoted.
There should be training of low-skilled recyclers, setting up effective grievance redressal mechanisms, life cycle and cost analysis of plastic alternatives should be formulated and explored by the legislative bodies.
This is to increase the recycling efficiency in the country and implement effective and sustainable solutions at every stage of banning single-use plastics.
7) Effective EPR implementation
Extended Producer Responsibility (EPR) policy tools and its implementation is still lax in the country.
An effective EPR framework, therefore, should be formulated keeping into context the applicability of EPR for certain items like PET, PP or dairy industry.
However, EPR implementation for multi-layered plastic (MLP) can still be a constraint considering the vast unorganised industry and present waste management systems.
The roadmap can, therefore, let producers implement their EPR obligations utilising the flexibility of brand and geography neutrality.
8) Discourage small pack MLP sachets
Lighter, portable and cost-effective nature of single serve sachets/pouches makes them a major environmental menace as it is one of the major sources of plastic waste and litter, as their collection is economically non-viable.
Hence, the production of small packs such as single-use pouches and sachets should be discouraged and a regulation be enforced.
Instead Polypropylene packaged items can be brought into the stream to cater to low-income groups and also have a high recyclability.
9) Reducing plastic content in MLP
Ideal packaging materials were tailored by combining different materials with customised functionality to sufficiently protect sensitive food products and thus obtain extended shelf life.
Latest feasible techniques and technologies may be employed to cut down the use of multiple polymers/plastics.
More research in this area must be done. Use of single polymer/layer recyclable packaging materials should be encouraged.
Getting started
Making it people's movement
Presently, consumer awareness about negative impacts of littering single-use plastics and available reuse systems and waste management options for all these products are still limited.
There is a lack of widespread awareness among citizens about the magnitude of harm caused by single-use plastic as was in the case for Swachhata.
Focus must be laid on educating people to take personal responsibility for plastic pollution by choosing to reject, reduce, reuse and recycle plastics.
Using alternatives
Devising feasible alternatives for single-use plastic items and targeting consumers and retailers for better marketing is needed.
However, their availability and affordability remain a challenge.
Solutions: providing robust infrastructures, strengthening market, innovation and entrepreneurship, subsidy or incentives to consumers at domestic level.
For instance, cotton bags sourced from virgin cotton, kulhad cups baked in kilns have a higher environmental footprint than plastics.
In the present context, jute and upcycled cloth bags, bamboo and wooden cutlery, leaf-based plates, glass and metal containers etc. are some of the immediate alternatives available.
Way Forward
With no plastic ban in effect, raising awareness, promoting eco-friendly alternatives and strengthening the recycling mechanism can allow India to handle the plastic problem.
While it is clear that a ban is not entirely a solution, the government must move quickly on measures to phase out and finally impose a plastic ban on problematic SUP items.
It is clear that we cannot lose the momentum. Thus a phased ban on single-use plastic would help.
Government should educate the public and trade bodies to achieve the benefits of the ban.
Since long term benefits of plastic bag ban use will benefit the economy and also save taxpayer money can lead to plastic bag cleanup.
---
---
References:
https://www.nationalgeographic.com/magazine/2018/06/plastic-planet-waste-pollution-trash-crisis/
https://theprint.in/india/why-single-use-plastic-ban-missed-gandhi-jayanti-date/300105/
https://www.bloomberg.com/news/articles/2019-09-30/modi-wants-to-take-away-india-s-plastic-bags-and-spoons
https://www.civilsdaily.com/news/explained-phasing-out-single-use-plastics-prospects-and-challenges/