As the virus continues its march around the world, governments with India being no exemption have turned to proven public health measures, such as social distancing, to physically disrupt the contagion.  Yet, doing so has severed the flow of goods and people, stalled economies, and is in the process of delivering a global recession.

Economic contagion is now spreading as fast as the disease itself. In this uncharted territory, naming a global recession adds little clarity beyond setting the expectation of negative growth.
Economic Shocks of Coronavirus Pandemic
In an economy already reeling under a demand depression, rising unemployment, and lowering of industrial output and profits, all of which happening together for several quarters now, a supply-side constraint would deliver a big blow, jeopardizing growth prospects and social and economic wellbeing of a large number of people.
Understand the damage mechanisms
Classically, financial crises cripple an economy's supply side. There is a long history of such crisis, and policymakers have learned much about dealing with them.
1) Financial system risks
The outbreak has already generated stress in capital markets, triggering a forceful response from central banks.
If liquidity problems persist and real economy problems lead to write-downs, capital problems can arise.
While from a policy perspective we may know the solutions, bailouts and recapitalization of banks are politically controversial.
2) Capital formation and labour loss
In the case of a financial crisis, capital formation would take a huge hit, driving a prolonged slump with damage to labour and productivity as well.
Months of social distancing could disrupt capital formation and ultimately labour participation and productivity growth.
Indian case:  An already wounded economy
The Indian economy wasn't already doing well with the pandemic worsening the situation. The impact on India can be traced through channels such as: external demand; domestic demand; supply disruptions, and financial market disturbances.
External, domestic demand
Global recession: As the economies of the developed countries slow down (some people are even talking of recession), their demand for imports of goods will go down and this will affect our exports which are even now not doing well.
Reduced economic growth: In fact after six months of negative growth, it was only in January that Indian exports showed positive growth.
Infrastructure underutilisation: Besides these, the IT industry, travel, transport and hotel industries will be affected. The only redeeming feature in the external sector is the fall in oil prices.
Reduced oil import bill: India's oil import bill will come down substantially. But this will affect adversely the oil-exporting countries which absorb Indian labour. Remittances may slow down.
Multi-faceted collapse
Transportation: As passengers travel less, the transportation industry, road, rail and air, is cutting down schedules, sometimes drastically.
This will affect in turn several other sectors closely related to them.
Job losses:The laying off of non-permanent employees has already started. As people, in general, buy less, shops stock less, which in turn affects production.
Production halt: Perhaps retail units will be first to be affected and they will in turn transmit this to the production units. One is unable to make an estimate of the reduction in economic activity at this point.
Logistics : Supply disruptions can occur because of the inability to import or procure inputs. The break in supply chains can be severe.
Domestic supply chain can also be affected as the inter-State movement of goods has also slowed down.
Trade loss: It is estimated that nearly 60% of our imports is in the category of 'intermediate goods'.Imports from countries which are affected by the virus can be a source of concern.
Financial market collapse
The stock market in India has collapsed. The indices are at a three-year low.
Foreign Portfolio Investors have shown great nervousness and the safe haven doctrine operates.
In this process, the value of the rupee in terms of dollar has also fallen. The stock market decline has a wealth affect and will have an impact on the behaviour of particularly high wealth holders.
How the lockdown has impacted the economy?
The impact of lockdown will be felt through several channels, weakening of domestic demand, disruption in supply chain and disruption in financial market. All of this would result in declining production and retrenchment of employees.
At the moment, it is a supply-side problem. Both production and distribution of non-essentials have come to a halt.
This affects at least 55% of the economy for three weeks or about Rs 2 lakh crore. It may even be larger due to previous partial lockdowns by various state governments.
Now, after the lockdown is lifted, there will quite possibly be an increase in sales which will be met through existing inventories.
This does not, however, add to the GDP (as these goods and services had already been produced and accounted for). It may take a few more months for the final production and sales to resume.
Haste for a mad scramble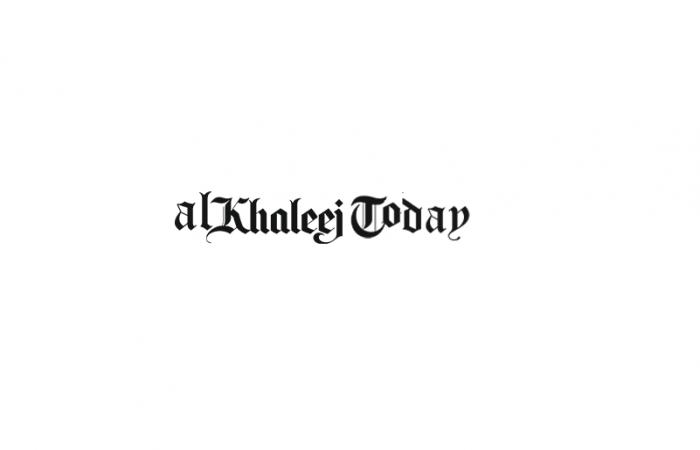 The similarity with the 2016's demonetization or 2017's GST does not end at their economic impact.
The blow to people and businesses could have been considerably softened but for lack of foresight, planning and strategies.
All these steps could have been taken before the lockdown was announced, particularly since the announcement succeeded a 'Janata curfew' and "complete lockdown" a day later.
The aftershock of sudden lockdown is unsurprisingly visible now.
Visible chaos
For one, people rushed into provision stores, making a mockery of 'social distancing' which is the primary goal of it.
Secondly, a day after the lockdown, online suppliers of grocery, medicine and food suspended their services across the country, citing "confusion" or "restrictions imposed by local authorities" on their movements.
The shutdown of planes, trains, and bus services had caused people to rush into airports, railway stations and bus stands, again making a mockery of social distancing.
It had another consequence. Inter-state migrants were seen walking hundreds of kilometres with women and kids in tow to their homes because there was no transport and no work.
What can revive the economy?
1) Innovating out of the shock
It is important to recognize that none of the shock scenarios outlined will be inevitable, linear, or uniform across geographies.
India will have considerably different experiences for two reasons: the structural resilience to absorb such shocks — call it destiny — and the capacity of medical researchers and policymakers to respond in new ways to an unprecedented challenge — call it innovation.
2) On the medical side
It's clear that a vaccine would reduce the need for social distancing and thus relax the policy's chokehold on the global economy.
But timelines are likely long, and so the focus may well have to be on incremental innovation within the confines of existing solutions.
At this moment healthcare savior can create novel interventions, at unprecedented speed, that will break the intractable and unattractive tradeoff between lost lives and creating economic misery.
3) On the economic side 
RBI has announced several measures, including special lines of liquidity, loan moratorium, and easier asset quality norms, to help the economy tide over the crisis.
In easier terms, RBI has opened the so-called "discount windows" that provide unlimited short-term privileges to ensure liquidity problems don't break the banking system.
Way Forward
The first thing that the government must do is to immediately ramp up testing of suspected persons at a massive scale. We have not done enough testing as yet and do not know the magnitude of the problem.
The immediate issue is to focus on health, which we have never done, and see how you can establish the public health system. And the second is livelihood issues.
The way to achieve 'social distancing' is not to announce something which then brings suddenly crowds of people together in a panic but to do something for their own security, well-being and longer-term success.
We may have to look at differential relaxations in a calibrated and transparent manner and identify that areas with these trends can allow some of these activities.
Even after 21 days, there will be some areas where we can have economic activities without much movement, and restrictions will have to continue elsewhere.
But we should be prepared for the long haul. Life is not going to be easy.
---
---
---
References
https://indianexpress.com/article/explained/pm-garib-kalyan-relief-package-components-implementation-6333217/
https://www.bloombergquint.com/business/coronavirus-crisis-rbi-announces-moratorium-on-loans-targeted-liquidity-measures
https://www.businesstoday.in/current/economy-politics/coronavirus-lockdown-serious-impact-on-indian-economy-gdp-high-unemployment-covid-19-economic-growth/story/399444.html
https://www.outlookindia.com/magazine/story/how-coronavirus-pandemic-will-impact-the-economy-and-you/303014