Note4Students
From UPSC perspective, the following things are important :
Prelims level : GSAT-7 and GSAT-7A
Mains level : emerging technologies in the military landscape

Central idea
The Indian military's strategic embrace of emerging technologies, encompassing AI, cyber, and unmanned systems, reflects a forward-looking vision. While showcasing diverse initiatives, the article underscores the need for organizational shifts, jointness, and collaboration with civilians to effectively integrate these technologies
Key Highlights:
Diverse Initiatives: Indian military strategically adopts AI, cyber, and unmanned systems, with each service branch leading initiatives.
Strategic Vision: Reflects a forward-looking approach, leveraging technology for operational and strategic advantages.
AIDef Showcases: Defence Ministry's 'AIDef' presents Defence AI Council and Project Agency, showcasing a commitment to integrate AI across allied organizations.
Indigenous Emphasis: Highlights a push for indigenization, aligning with national goals of self-reliance in defence.
Challenges:
Organizational Shift Needed: Warns against viewing technology as a 'plug and play,' stressing the need for organizational and doctrinal changes.
Data-sharing Imperative: Advocates for a cultural shift, urging military to share data with civilians for technology to reach its full potential.
Crucial Interconnectedness: Identifies jointness and interoperability challenges, crucial for effective integration of emerging technologies.
Need for Unified Commands: Stresses the urgency of joint theatre commands to streamline operations and enhance coordination.
Key Phrases:
Civil-Military Partnerships: Emphasizes collaborative defence, necessitating partnerships with scientists, academics, and technologists.
Shared Responsibility: Highlights the shared responsibility of the military and civilians in navigating the complexities of emerging technologies.
Historical Challenge: Explores the perpetual military challenge of adapting to change, underlining the complexity of integrating emerging technologies.
Strategic Evolution: Recognizes the need for a strategic evolution to effectively incorporate emerging technologies into military operations.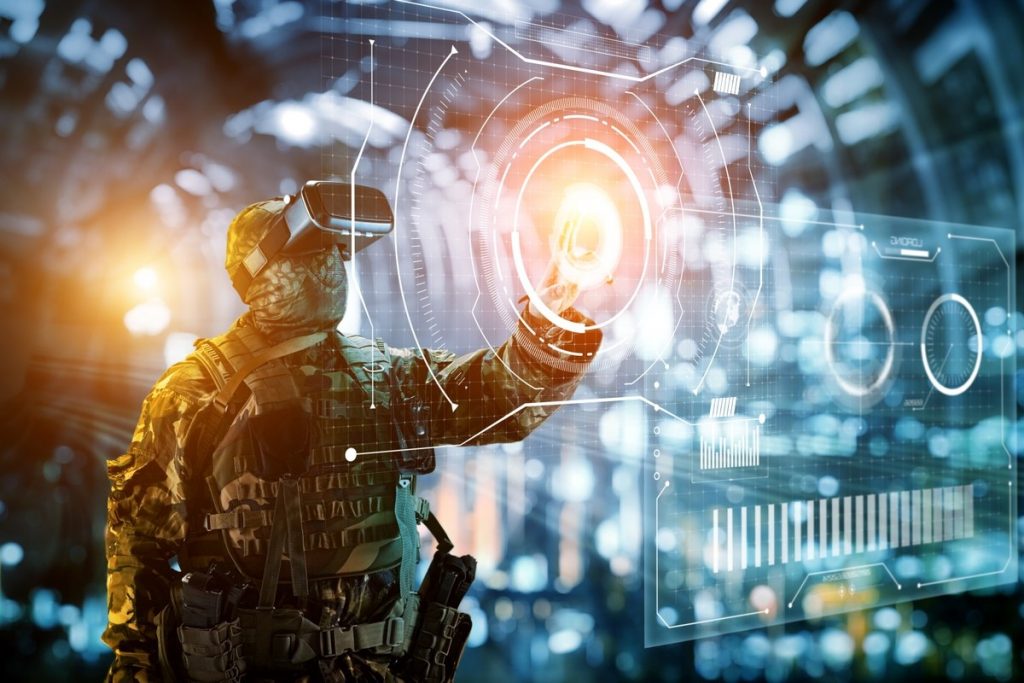 Analysis:
Operational Synergy: Advocates for joint theatre commands to achieve operational synergy and seamless integration of emerging technologies.
Unified Strategy: Stresses the importance of a unified strategy for joint operations, minimizing challenges related to technology integration.
Specialization Advocacy: Urges a shift towards specialization in human resources practices, aligning officer expertise with the demands of emerging technologies.
Intellectual Inclination: Recommends extended tenures for officers inclined towards technological domains, fostering intellectual capabilities.
Value addition box from Civilsdaily
The U.S. Department of Defense (DoD) actively engages with private tech companies through initiatives like the Defense Innovation Unit (DIU) and In-Q-Tel to leverage cutting-edge technologies.
The U.S. prioritizes collaboration between defense agencies and civilian entities, exemplified by the establishment of the Defense Innovation Board, composed of experts from various industries.
The U.S. military emphasizes jointness through unified combatant commands, promoting interoperability in the application of emerging technologies across different branches.
Key Data:
'UDAAN' Initiative: The Indian Air Force is utilizing AI, cyber, and virtual reality under 'UDAAN' to address operational, logistical, and training needs.
Integrated Unmanned Roadmap: The Navy is progressing with emerging technologies, including an Integrated Unmanned Roadmap, as part of project 'Swavlamban.'
Defence Cyber Agency: Established in 2018, the Defence Cyber Agency addresses threats in the cyber domain.
Defence Space Agency: Launched in 2018, it focuses on threats and capabilities related to space.
Comprehensive Approach: Reveals the military's comprehensive approach, identifying 45 niche technologies for diverse military applications.
Strategic Preparedness: Illustrates a strategic preparedness to harness a spectrum of technologies for operational superiority.
Communication Enhancements: Mentions GSAT-7 and GSAT-7A launches, highlighting advancements in military communication capabilities through satellite technology.
Space for Defence: Showcases India's utilization of space capabilities for defence purposes, marking a significant leap in technological applications.
Way Forward:
Integrated Planning: Calls for integrated planning to address challenges in jointness and interoperability, laying the groundwork for successful technology integration.
Cross-Service Collaboration: Advocates for cross-service collaboration, emphasizing the need for unified efforts to maximize the potential of emerging technologies.
Private Sector Integration: Recommends openness to technocrats from the private sector, fostering innovation and expertise infusion for defence.
Innovation Ecosystem: Calls for the creation of an innovation ecosystem, encouraging collaboration between defence and civilian talent for holistic technological advancements.
This transformative journey requires a multi-faceted approach, encompassing strategic vision, organizational adaptability, collaborative partnerships, and talent infusion to fully realize the potential of emerging technologies in the military landscape.
Get an IAS/IPS ranker as your 1: 1 personal mentor for UPSC 2024
Attend Now