The Central Government announced that 5kg of free wheat or rice per monthwill be provided to around 80 crore people for the next two months, May and June.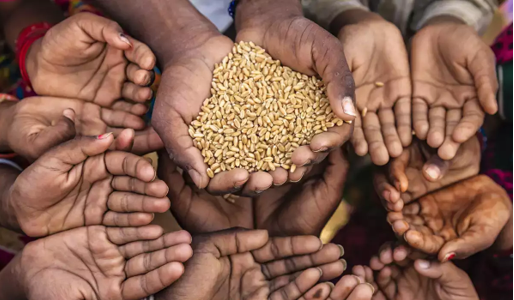 Major Highlights:
This will be extended to beneficiaries under the National Food Security Act(NFSA).
Nearly 8 million tonnes of food grains will be distributed under this scheme.
The scheme is expected to bring relief to NFSA beneficiaries as it will be in addition to the regular entitlement of 5kg highly subsidised foodgrains to each beneficiary at Rs 3, 2 and 1 per kg of rice, wheat and coarse grains.
Pradhan Mantri Garib Kalyan Anna Yojana (PMGKAY):
Pradhan Mantri Garib Kalyan Anna Yojana is a food security welfare schemeannounced by the Government of India in March 2020.
PM-GKAY is a part of Atma Nirbhar Bharat to supply free food grains to migrants and poor.
The program is operated by the Department of Food and Public Distributionunder the Ministry of Consumer Affairs, Food and Public Distribution.
Aim:
To feed the poorest citizens of India by providing grain through the Public Distribution System to all the priority households (ration card holders and those identified by the Antyodaya Anna Yojana scheme).
PMGKAY provides 5 kg of rice or wheat (according to regional dietary preferences) per person/month and 1 kg of dal to each family holding a ration card.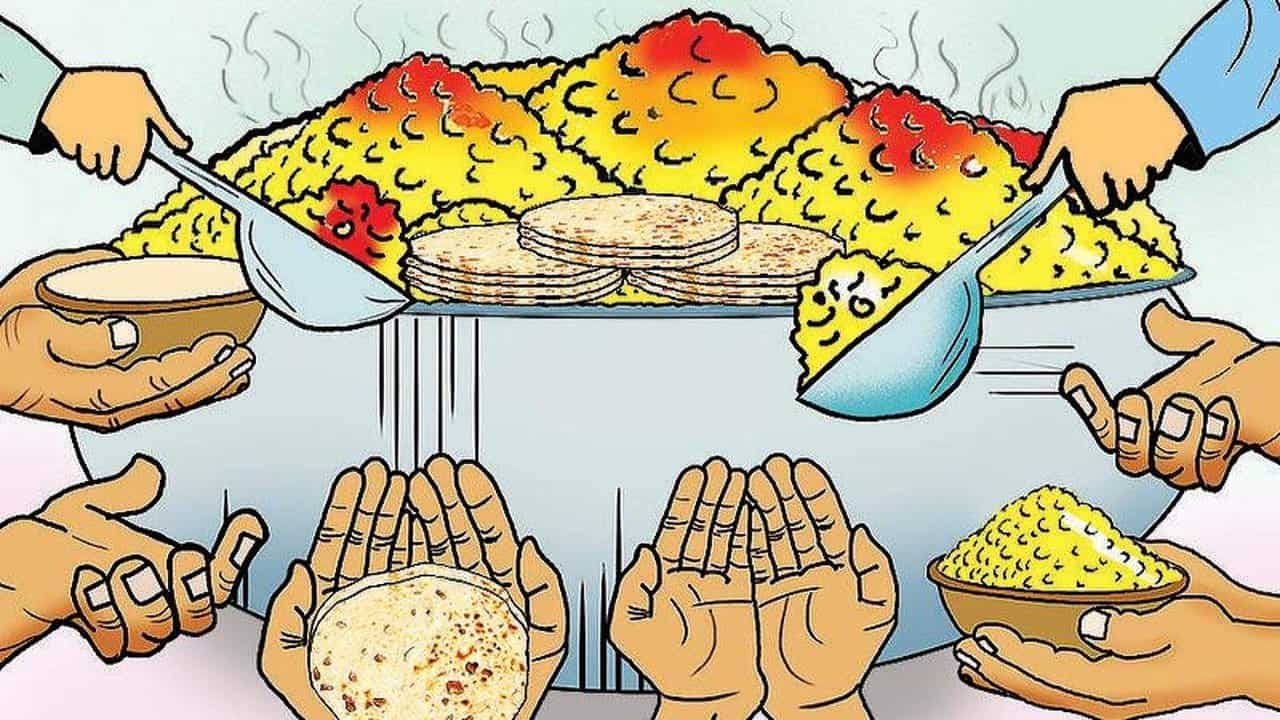 Eligibility/ Beneficiaries:
Families belonging to the Below Poverty Line – Antyodaya Anna Yojana (AAY) and Priority Households (PHH) categories will be eligible for the scheme.
PHH are to be identified by State Governments/Union Territory Administrations as per criteria evolved by them.
AAY families are to be identified by States/UTs as per the criteria prescribed by the Central Government:

Households headed by widows or terminally ill persons or disabled persons or persons aged 60 years or more with no assured means of subsistence or societal support.
Widows or terminally ill persons or disabled persons or persons aged 60 years or more or single women or single men with no family or societal support or assured means of subsistence.
All primitive tribal households.
Landless agriculture labourers, marginal farmers, rural artisans/craftsmen such as potters, tanners, weavers, blacksmiths, carpenters, slum dwellers, and persons earning their livelihood on daily basis in the informal sector like porters, coolies, rickshaw pullers, hand cart pullers, fruit and flower sellers, snake charmers, rag pickers, cobblers, destitute and other similar categories in both rural and urban areas.
All eligible Below Poverty Line families of HIV positive persons.
Get an IAS/IPS ranker as your 1: 1 personal mentor for UPSC 2024
Attend Now