Note4Students
From UPSC perspective, the following things are important :
Prelims level : CWPO
Mains level : Need for CWPO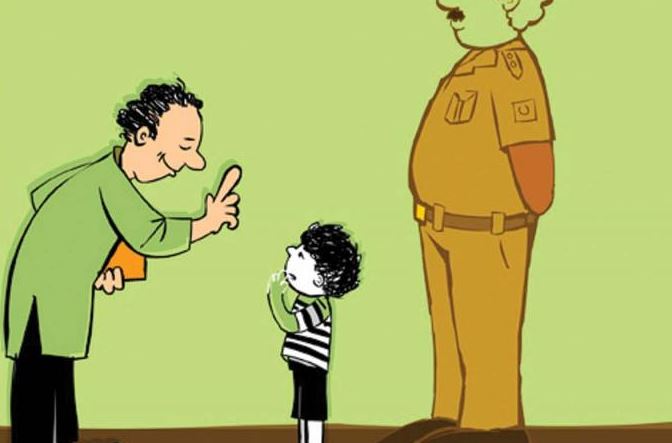 The Ministry of Home Affairs has asked the States/Union Territories to appoint a Child Welfare Police Officer (CWPO) in every police station to exclusively deal with children, either as victims or perpetrators.
Who is a Child Welfare Police Officer (CWPO)?
Police play a pivotal role in the prevention and investigation of child abuse and neglect while helping to make communities safer for children and families.
CWPO is stipulated in advisory issued by the National Commission for Protection of Child Rights.
The Juvenile Justice (Care and Protection of Children) Act, 2015, also calls for designating at least one officer, not below the rank of an Assistant Sub-Inspector, as CWPO in every station.
Functions of CWPO
To handle cases of both juveniles in conflict with law and children in need have care of protection
To function as a watch-dog for providing legal protection against all kinds of cruelty, abuse and exploitation of children and report instances of non-compliance for further legal action
To take serious cognizance of adult perpetrators of crimes against children
To ensure that the accused are apprehended immediately and booked under the appropriate provisions of the law
To ensure that the juvenile or child is provided with immediate medical attention, basic needs and create a child-friendly atmosphere at the time of first contact.
Need for CWPO
CWPO ensure that juvenile or child is treated with decency and dignity during investigation, enquiry, search etc.
They help upheld right to confidentially and privacy of the juvenile/child.
---
Back2Basics: National Commission for Protection of Child Rights (NCPCR)
The NCPCR is a statutory body established by the Commission for Protection of Child Rights (CPCR) Act, 2005.
The Commission works under the aegis of Ministry of Women and Child Development.
The Commission is mandated under section 13 of CPCR Act, 2005 to ensure that all laws and policies are in consonance with the Child Rights perspective as enshrined by the UN Convention on the Rights of the Child.
As defined by the commission, a child includes persons up to the age of 18 years.